They have wrote, talked about or judged "Start-up"
– Most recently, in 2010, it was from Finland (pdf here)


and in Russia, a Forbes article by Николай Бадулин.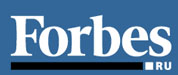 – Manuela Salvi on "Haute Definition"
An indirect topic: a debate on collaborative innovation on RSR, the French-speaking Swiss Radio station, with André Schneider, COO of World Economic Forum, Xavier Contesse (Avenir Suisse) and Hervé Lebret, moderated by Mehmet Gultas (RSR).
– Jerome Colombain on France Info
– Annie Kahn in Le Monde
-David Orenstein for the Stanford School of Engineering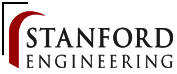 – Doris Obermair, an interview in Spanish: "Más pasión y sueños, menos infraestructura y experiencia" (english version)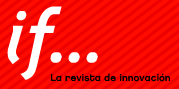 and the video (english)


– Andrew Conry-Murray in Information Week

– Murielle Pascale – A video interview (in French) for Capital-Pôles (credit: "Service Communication des ministères de l'économie de l'industrie et de l'emploi et du ministère du budget des comptes publics et de la fonction publique")

– "Is there a recipe for entrepreneurship?" – An article published by Philip Schweizer for the Student Voice at EHL

– Hervé Kabla on his K-Blog

– William Bole in Innovation – Le Journal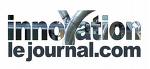 – Ghislaine Bloch in Le Temps
– Geneviève Morand in Le Matin Dimanche (web link to article)
– Pierre Cormon in Entreprise Romande
Even if there is no apparent link to "Start-Up", let me mention that Pierre Cormon is the author of a marvellous book…
– Xavier Biseul in 01Informatique (Feb. 7, 2008)
– Laurent Suply in Le Figaro
– A special issue of Cash about Innovation
"Seit mehr als 20 Jahren befasst sich Hervé Lebret mit Technologie. Zuerst als Wissenschaftler, später dann bei einer Risikokapitalfirma. Das Fazit seiner Erfahrung lässt sich nun in seinem Buch: "Start-up" nachlesen. Er schildert die Unternehmerszene in Europa und den USA und kommt zum Schluss, dass es in Europa letztlich an ambitionierten Menschen fehlt. Um das zu ändern, regt Lebret unter anderem an, Unternehmer schon in Schulklassen zu schicken, um die Schüler für Technologie und Unternehmertum zu begeistern. Infos und Bestellung: http://lebret.wordpress.com". Cash Special Innovation, 12 Februar 2008

– Karma Peiró in 3cat24.cat (an interview in Catalan)

– Florence Luy in EPFL's Flash newsletter
– Vittorio Mischi in La Jaune et la Rouge

– Bruno Giussani in LunchoverIp
– Marc Thouvenin in Alterclickr
– Jose A. del Moral in Alianzo
– Doris Obermair in Barcelona wants myspace

– Carlos Trenchs in Managing Growing Companies

– Nicolo Borghi in Silicon Valley Study Tour

– Philippe Lagane in Accessoweb
– Paul McNamus in Wag the Dog!
– Guillaume Frat in GuiM.fr
– Youen Chéné in Yet Another Entrepreneur Blog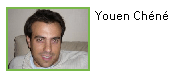 – Pierre-Jean Duvivier in AgoraVox
– Jean-Philippe Lallement in startup-boost
– and more bloggers:






(in Japanese)
Last but not least
"Your book is a tour de force and covers many of the issues I get involved in discussions about particularly trying to compare Silicon Valley with Cambridge and anywhere else. You have used your intimate knowledge of many of the cast of players to produce a highly readable and informative book. I believe that what you have achieved is to weave valuable and hard to find data into a story which is both fascinating to read and fills many gaps in people's knowledge and understanding." Charles Cotton, ex-CEO of Virata and non-executive director of the Library House (Cambridge, UK)
"I was sad it was over. It stirred up the same emotions as reading Peter Drucker or Guy Kawasaki. This is a must read for anyone interested in high tech start-ups and entrepreneurship" Andre Mercanzini, EPFL PhD and BSc, Uni. of Toronto
"The subject of the book "start-up" is of high interest for entrepreneurs and policy makers and of special interest for all universities; the concrete analyses (of a Stanford lab for example) are original and insightful. It should become a standard for courses in high-tech entrepreneurship." Martin Vetterli, Professor EPFL, Adjunct Professor, UC Berkeley
"It's great! Your writing style is great and it's an easy read." Katharine Ku, Head of Office of Technology Licensing, Stanford University
"In 11 chapters, former researcher and venture capitalist and current innovation fund manager at EPFL (CH), Hervé Lebret explores the phenomena behind the ecosystem which created the success of Silicon Valley and points to the reasons why Europe has not managed to do the same. This is a book with wide appeal and a must for innovation specialists and high-tech entrepreneurs." Technology Innovation International (www.tii.org) – Luxembourg
"I have become a fan. Now I can put a name on my motivations: the "Have Fun" that we do not have in Europe, i.e. enjoying hard work because you develop your idea and not wishing to have another and better job elsewhere" Fabien, student, Paris area