nVidia has made the headlines recently as its stock value jumped by 25% to reach a valuation close to $1T ($1'000B) joining a small club of companies generally called the GAFA(M) or BigTech. I knew nVidia as just another Silicon Valley success story, a big one, but just one more. It belongs to my 800+ startup list and here is my typical cap. table.
Nvidia was founded in 1993 by Jen-Hsun "Jensen" Huang, Curtis Priem, and Chris Malachowsky and is headquartered in Santa Clara, California.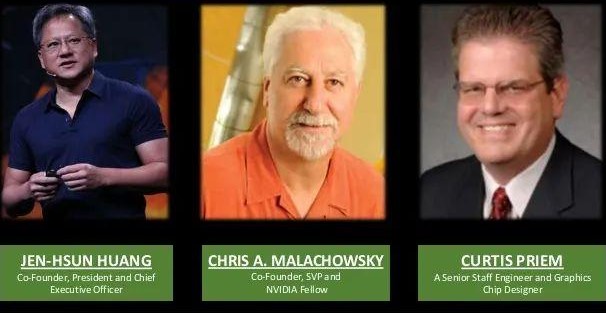 There would be so many little things to mention about how typical it is, but here are a few:
– The founders were young engineers (29, 33 and 33), one from Stanford University, the two others from solid even if lesser known schools. One is of Taiwenese origin. They worked in big tech companies before founding their startup, and they are still leading it. They had equal ownership at foundation.
– There was a typical support of venture capital, a total of $20M in 4 rounds between 1993 (the foundation) and 1997 (the IPO), followed by an IPO in 1999, less than 6 years after the incorporation. The VCs were Sequoia (which also funded Apple and Google), and Sutter Hill. The board included experts from Synopsys (its cofounder) and Avid.
– Employees owned at least 20% of the company through stock options (and maybe even 35%+ throug additional common shares).
– It went public at a $500M valuation, more than decent and was a leader in computer graphics chips until nVidia applied its technology to AI. Hence its current popularity.