First, it's important to remember that Aaron Swartz died 10 years ago. He was, maybe, the first casualty of the end of the Internet as we dreamed it, a free or at least easy access to the world information.
What is Googleyness? Laszlo Bock's Definition of Googleyness is #1 Enjoying Fun, #2 Intellectual Humility, #3 Conscientiousness, #4 Comfort with ambiguity, #5 Evidence that you've taken some courageous or interesting paths in your life. In page 134 of Goomics, Manu Cornet mentions "Data-Driven and Transparent, Selfless and Humble, Proactive, with a Sense of Humour & Silghtly Irreverent, Respectful and Fair".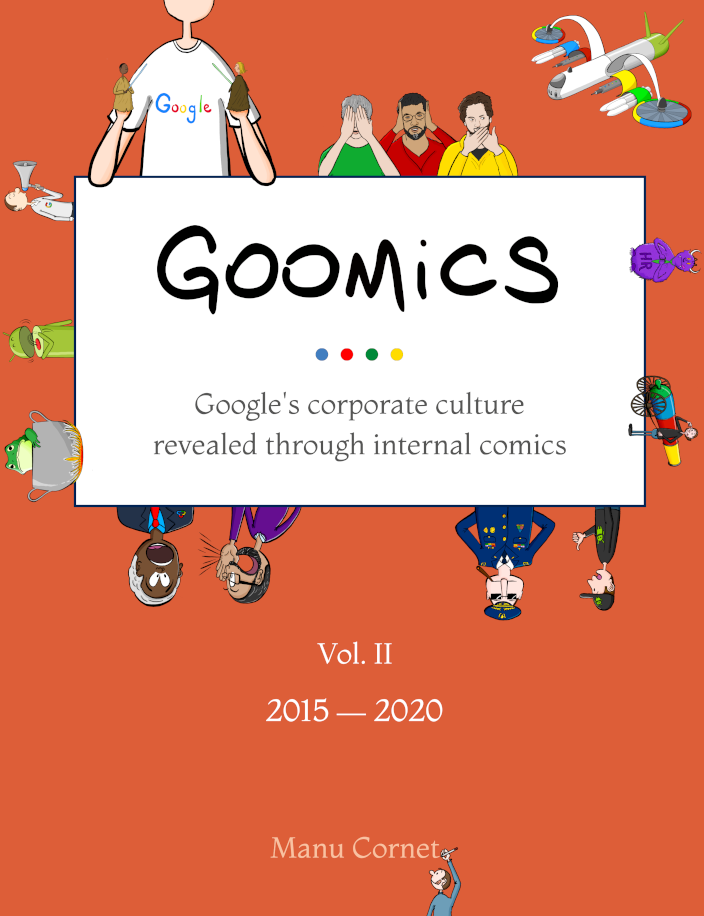 So what happened between the Volume I of Goomics, (that I had 3 posts about here, there and there) and this second volume, with subtitle Disillusionment? Let us quote the author through a few of his drawings. First of all, Google is an innovative company, as Manu Cornet reminds us through the following and funny quiz, the answers to which you will find at the end of the article.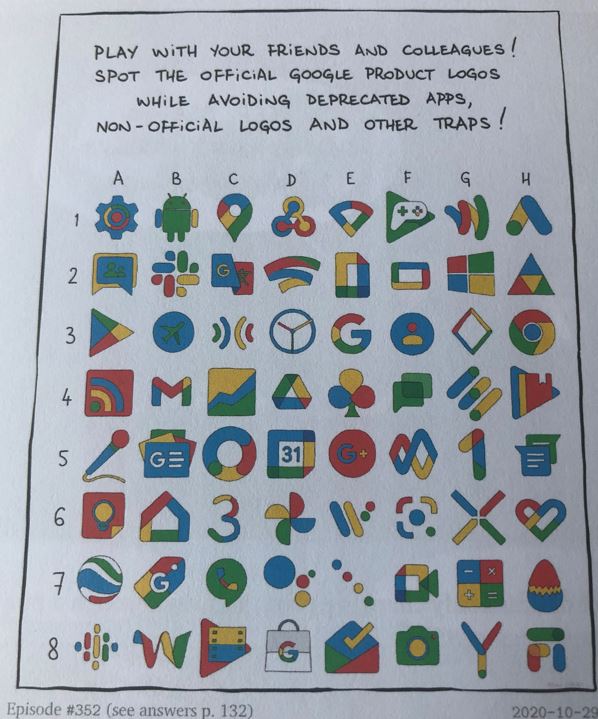 However, the author has lived his last years at Google with some difficulty. Here are some examples: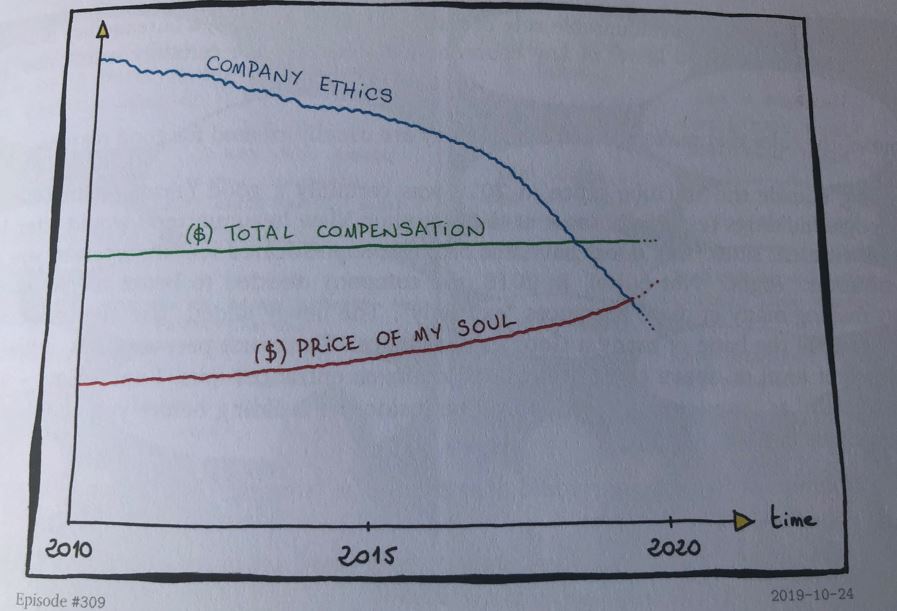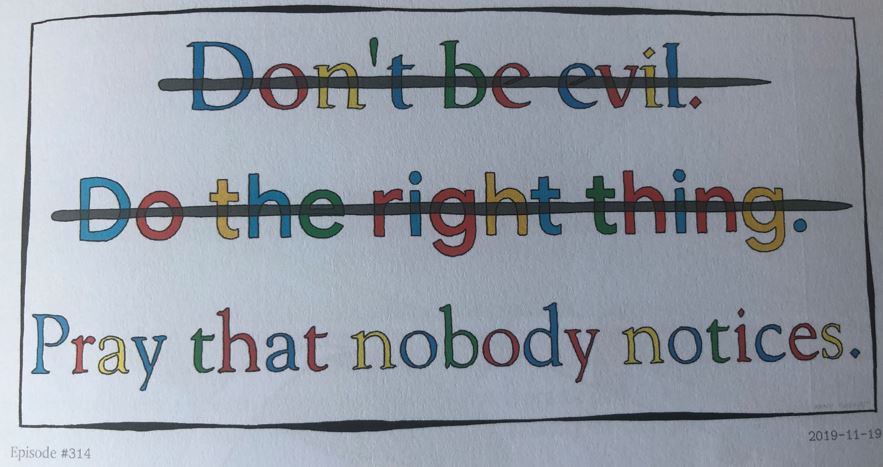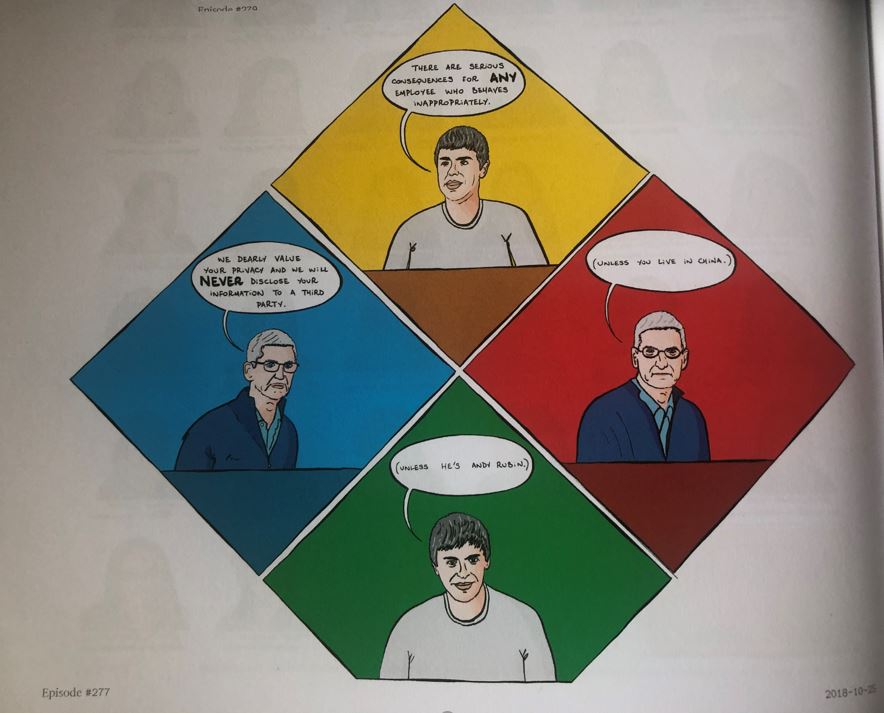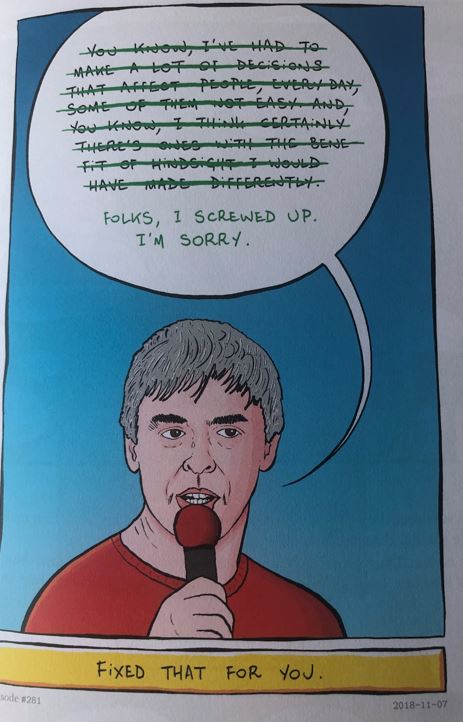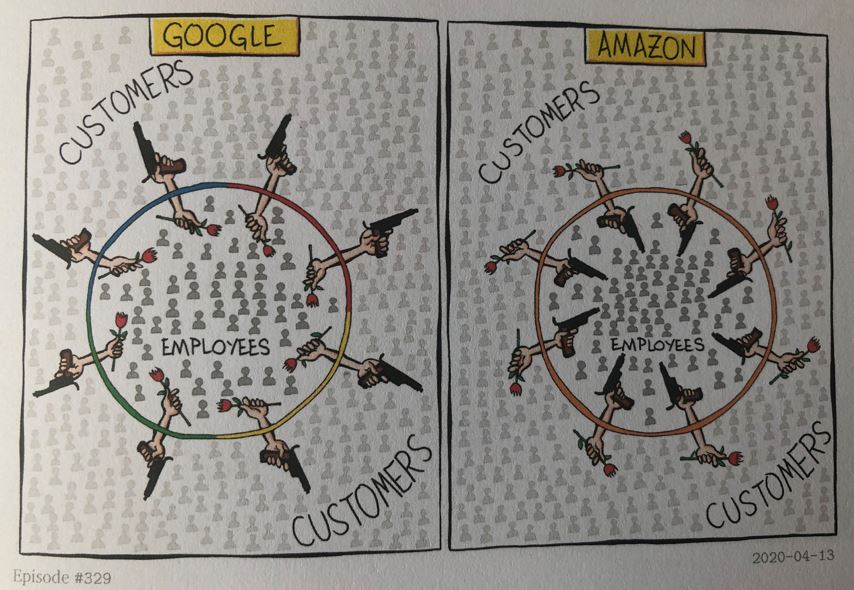 His feelings that Google is becoming a normal company with its bad habits of bureaucracy, lack of transparency and even worse bad treatment of harrassment are rather scary.
Let's end on a refreshing note though, written by a true nerd!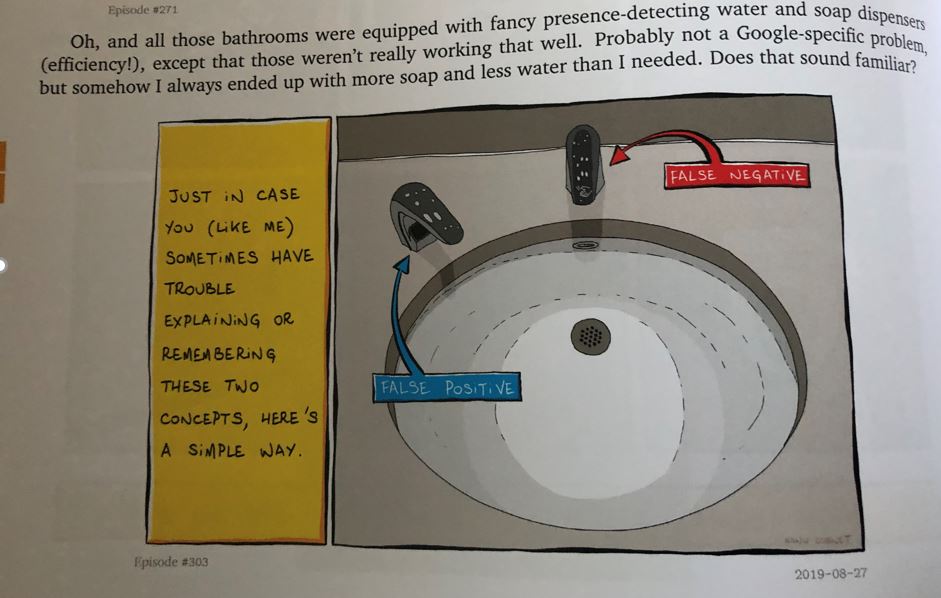 Post-scriptum (before the anwsers to the quiz):
A post-scriptum to close the loop of these 3 articles about disillusionment in innovation. A recent scientific article seems to support some of Michael Gibson's arguments in Paper Belt on Fire. France Culture in Les publications scientifiques deviennent de moins en moins "innovantes" (see the end of the page) quotes a publication by researchers from the University of Minnesota, Papers and patents are becoming less disruptive over time. An interesting read for those intrigued by the subject.
Postscript (as of August 22, 2023): Page and Brin don't give many interviews, the latest one I found is this one: