Sometimes I publish posts which may be unreadable, they might be more for myself, not for other readers. In a way, this blog is my second memory… so I am not sure this post is worth reading…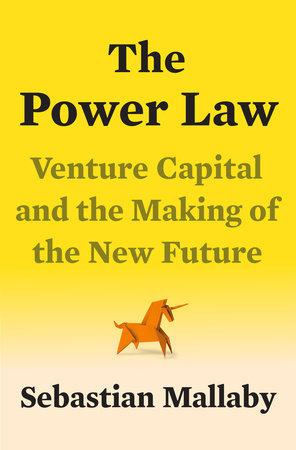 There have been two major venture capital firms in history. So important, I have created hashtags for them: Sequoia and Kleiner Perkins. So not surprisingly Mallaby covers them both in his great book, but in different manners. According to him, Kleiner Perkins (KP) has lost its leadership. Both Sequoia and KP were #1 and #2 from 1980 to 2005, but since, Sequoia has kept its ranking and KP is not even in the top 10 partnerships (see page 413). KP is covered in the last part of Chapter 11, with subtitle The decline of Kleiner Perkins. The full chapter 13 is entitled Sequoia's strength in numbers.
Mallaby has a lot of convincing arguments, from the team strategy to the diversification of the firm activity: Sequoia has now large growth funds, a hedge fund, even an endowment, and a presence overseas in Israel, China, India and even recently in Europe. And Sequoia's performance looks impressive: Taking all its U.S. venture investments between 2000 and 2014, the partnership generated an extraordinary multiple of 11.5x "net" – that is, after subtracting management fees and its share of the investment profits. In contrast the weighted average for venture funds in this period was less than 2x net. (Data from Burgiss). Nor was Sequoia's achievement driven by a couple of outlandish flukes: if you took  the top three performers out of the sample, Sequoia U.S. venture multiple still weighed in at a formidable 6.1x net. Deploying the capital it raised in 2003, 2007 and 2010, Sequoia placed a grand total of 155 U.S. venture bets. Of these a remarkable 20 generated a net multiple of more than 10x and a profit of least $100M. (Proving it was not afraid of risks, Sequoia lost money on nearly half of these 155 venture bets.) The consistency across time, sectors, and investing was striking. "We've hired more than 200 outside money managers since I came here in 1989", marveled the investment chief at a major university endowment. "Sequoia has been our number one performer by far". [Page 320]
So I had a look at my own data. Here what I found about their fund history.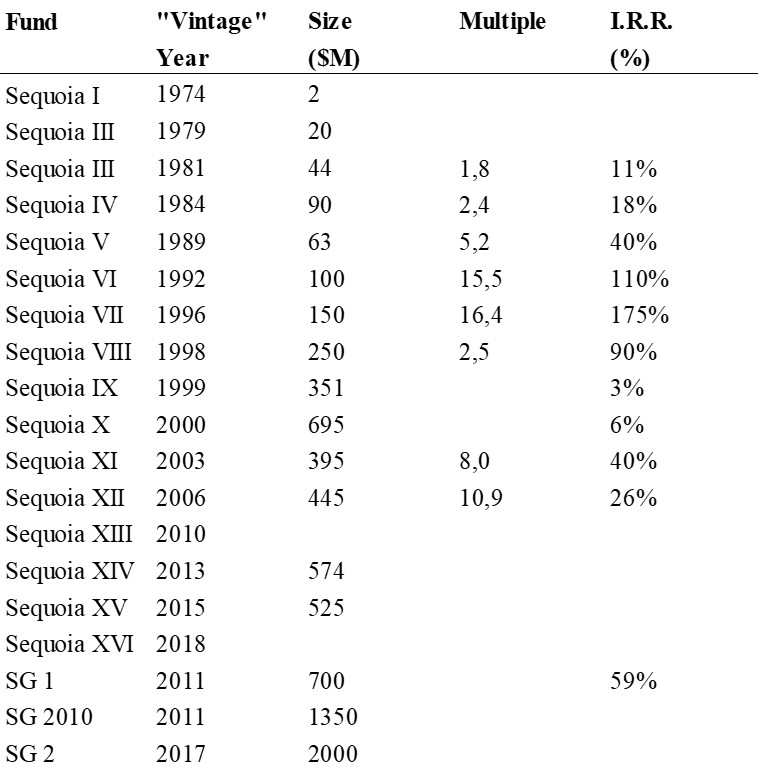 I also looked at my cap. table and found where Sequoia was an investor. When the data was available, I looked at how much the firm invested and what was the stake value at the IPO or acquisition. Indeed impressive.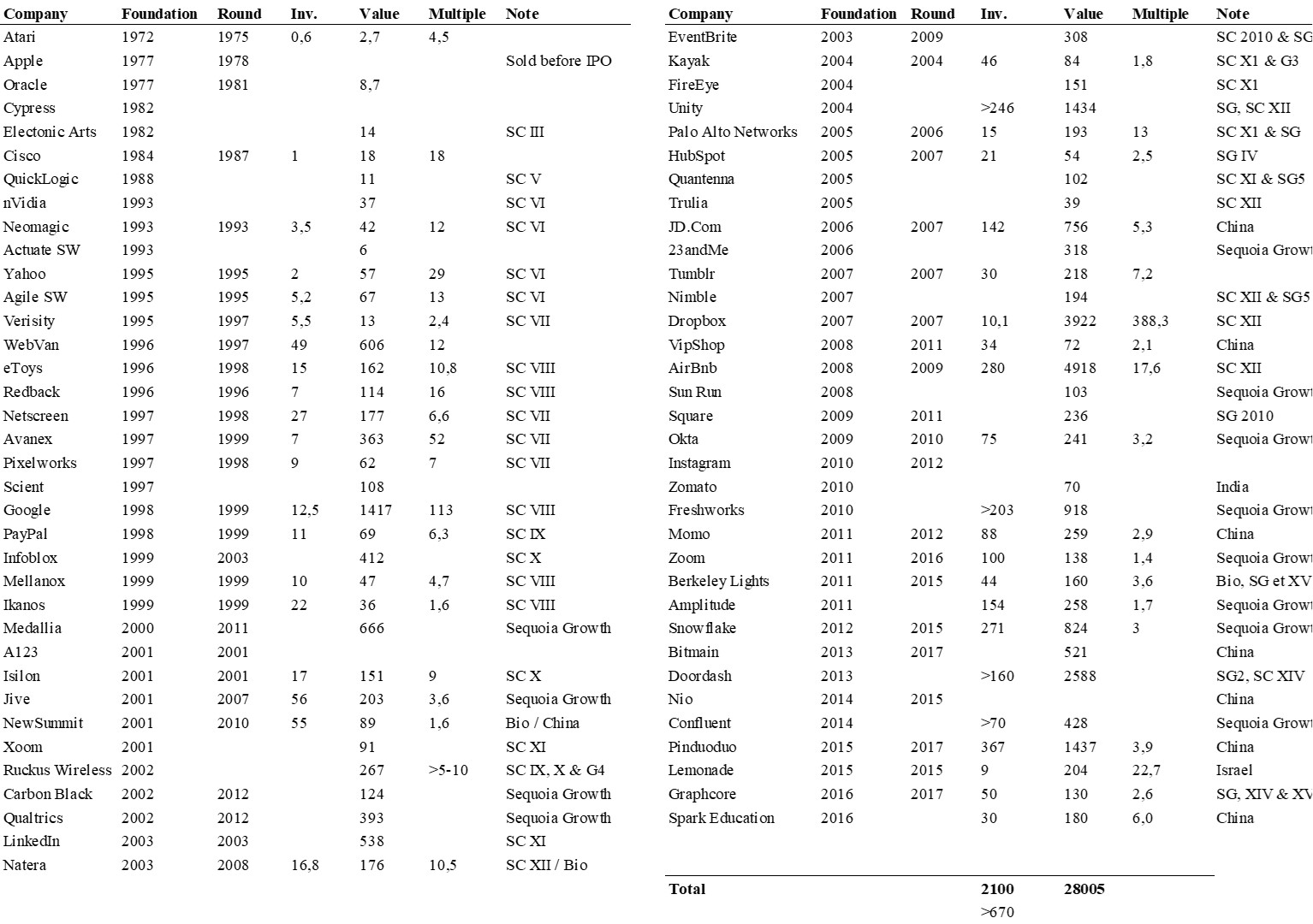 PS (May 3rd, 2022): I just read a very interesting account of Mallaby's book by Bill Janeway : The Forgotten Origins of Silicon Valley. Janeway likes the book and adds interesting criticism. Two points are not new, that is
– the role of government would be underestimated by Mallaby,
– East Coast VCs and the field of biotechnology are not analyzed well enough.
But a third point was newer to me: technology became open in the 70s and 80s (the PC, the operating systems, the networks including the internet) and this created huge opportunities for new companies. I have never been fully convinced by the first two points, motsly because the funding of research brings no guarantee to great innovations. But the third point is more intriging.