This blog is about Start-ups. But from time to time, I take the freedom of touching other topics. Often about Art. It will be again the case here. And also when tragic events occur. Last Friday, Paris was stricken again. And I do not have any answer but to say I believe in Peace and Love, not in war and hate. My brother sent me two beautiful pictures he took in Paris recently. They mean a lot.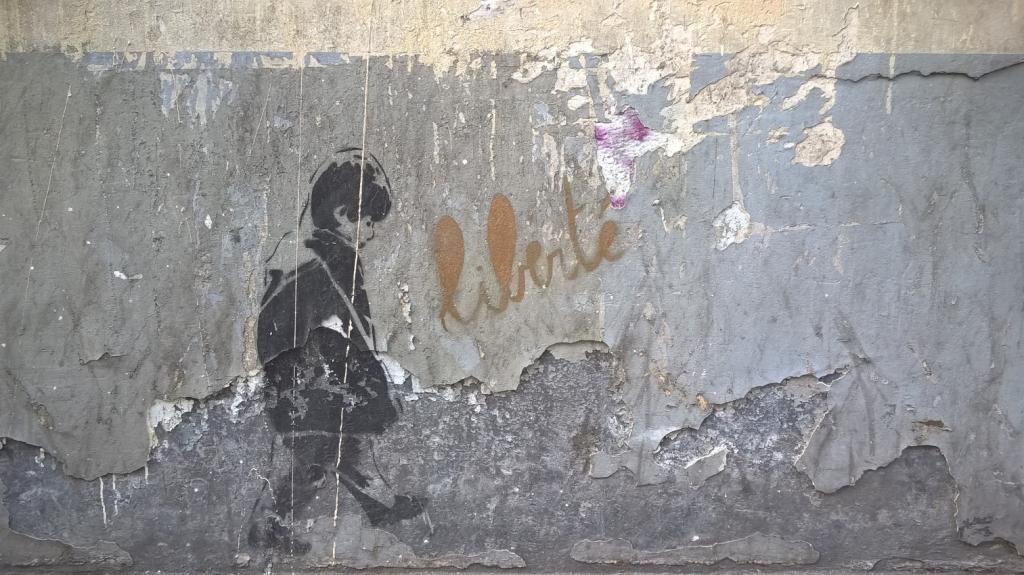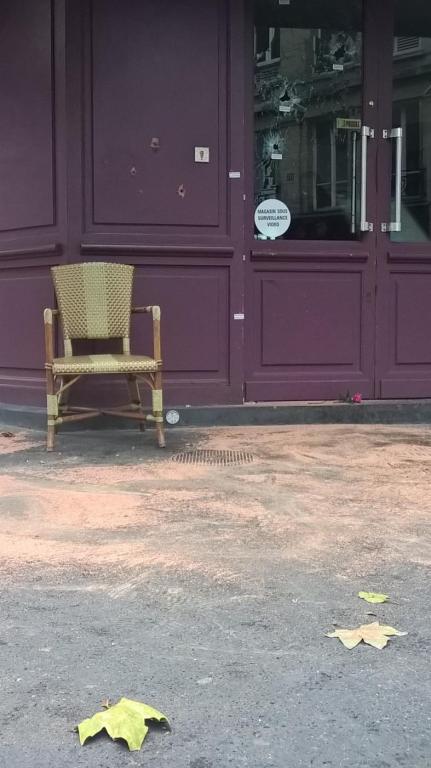 My friend Dominique sent me a quote from René Girard in "Achever Clausewitz", 2007, Champs Gallimard, pages 57/58« Ces échecs de résolution [de conflit] sont fréquents quand deux groupes « montent aux extrêmes » : nous l'avons vu dans le drame yougoslave, nous l'avons vu au Rwanda. Nous avons beaucoup à craindre aujourd'hui de l'affrontement des chiites et des sunnites en Irak et au Liban. La pendaison de Saddam Hussein ne pouvait que l'accélérer. Bush est, de ce point de vue, la caricature même de ce qui manque à l'homme politique, incapable de penser de façon apocalyptique. Il n'a réussi qu'une chose : rompre une coexistence maintenue tant bien que mal entre ces frères ennemis de toujours. Le pire est maintenant probable au Proche Orient, où les chiites et les sunnites montent aux extrêmes. Cette escalade peut tout aussi bien avoir lieu entre les pays arabes et le monde occidental. Elle a déjà commencé : ce va et vient des attentats et des « interventions » américaines ne peut que s'accélérer, chacun répondant à l'autre. Et la violence continuera sa route. L'affrontement sino-américain suivra…. » which translates as follows: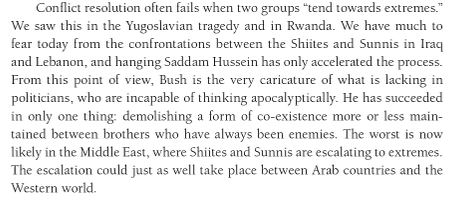 So my reaction goes elsewhere. I recieved emails on Friday night and Saturday from the Space Invader community checking that everyone was all right. People who love street art go out to find the works and take pictures. Indeed Invader was in the same mood last January. He is now invading New York City, with a fifth wave. By following him with a work in progress, I see art as an answer to the tragedy of life.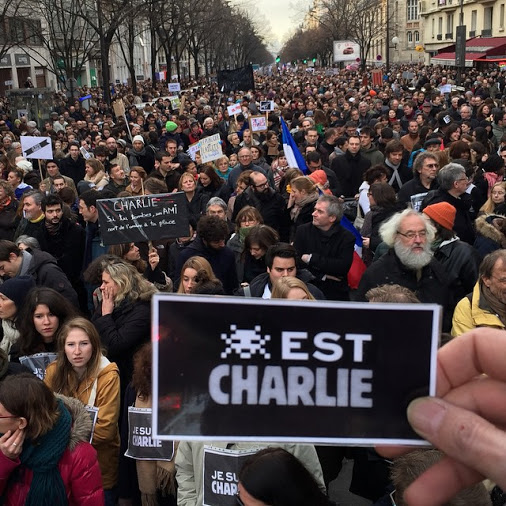 Here is my own work in progress:
as well as my map (if I gave you access – Invader asks people not to give inidcations to people who destroy his work).