I am not the only one complaining about the weakness of Europe in terms of start-ups. Juha Ruohonen compared in his report VICTA (www.tekes.fi/en/document/42911/victa_pdf) the situation of Finland and Israel and he reaches similar conclusions to mine: not enough growth companies, a lack of ambition, and too many lifestyle companies.
His comparison table is self-sufficient: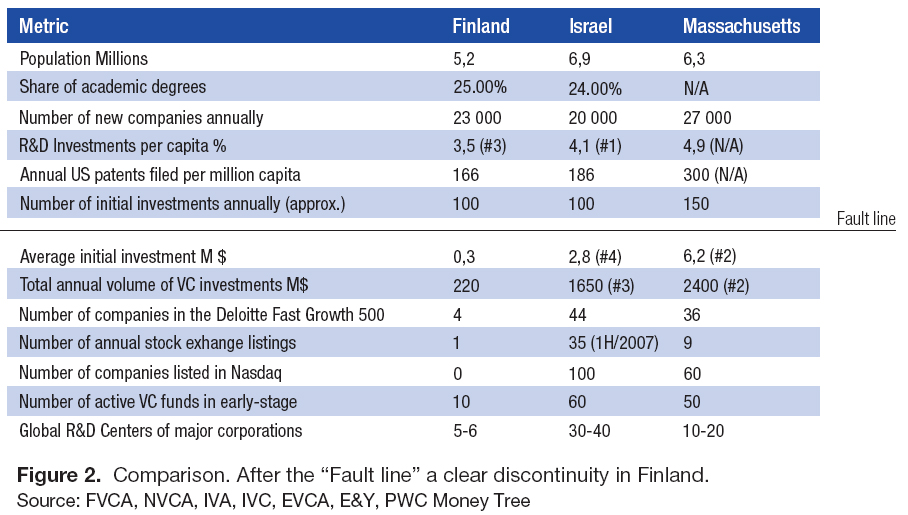 And his analysis of the reasons for problems are: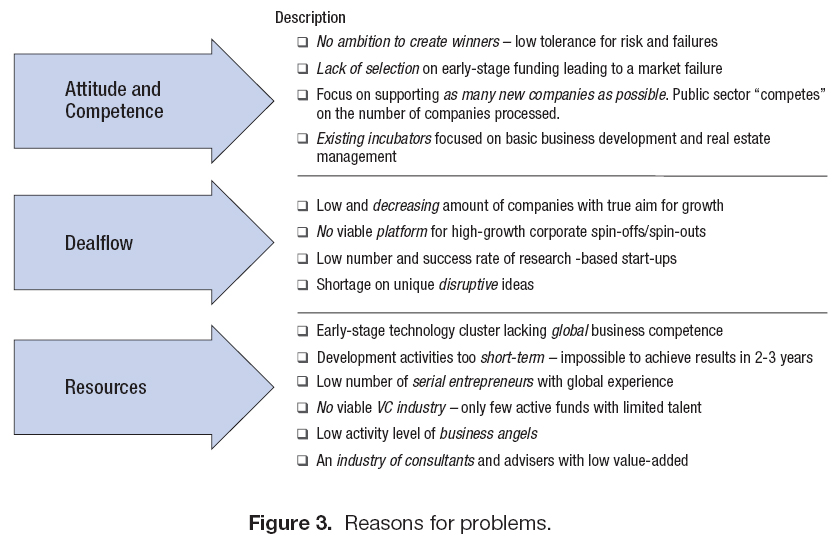 Finally his conclusions: There is a clear need in Finland:
To create a viable high-growth ecosystem

To multiply the number of VC capable growth companies

To eliminate the waste of resources to lifestyle companies

To provide a viable platform for fast international growth

To increase the corporate involvement and the number of corporate spin-offs/-outs

To better facilitate the transformation from research project into a fast growth start-up.
This can be achieved by:
shifting focus from quantity into quality

moving from project-based development to efficient long-term structures

creating structures to enable success of commercial players

attracting much more international talent into Finnish early-stage community.
My comment: you can replace Finland by Europe and the analysis is the same. Solutions are complex no doubt but I would add that betting on youth, on risk taking is essential (the "Stay Foolish, Stay Hungry" explained by Jobs, see the July 07 post) and that international exchange must also include discovering what exists abroad.