Google is famous for its innovation. You may check my now-old powerpoint on the company. Their "as-famous 20% free-time" to create is certainly one of their key features.
The MIT TR35 awards (35 young innovators under the age of 35) celebrate again this unique company by including Wesley Chan in this group. Wesley Chan is an investor with Google Ventures. He was also the one who discovered and then acquired the people behind Google Analytics. You may want to read what the MIT Technology Review says about him in this pdf document.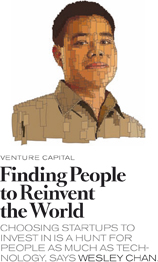 I extracted a few sentences by Chan from the document which are very consistent with Google early history. The search engine may have grown, some of its roots still emerge:
– Without much money in the bank and under heavy competition from a dominant market leader, they proved themselves able not only to survive but to thrive.
– Skeptics inside Google pointed out that Urchin was not the market leader or even the bestknown among the 30 analytics providers we considered.
– They were the best founding team around. Great founders need the technical aptitude, motivation, and personal skills to make a product take off. […] Great founders understand how to deal with unprecedented issues and come out ahead. […] When I fund a company, I'm looking for people with the kind of potential that Urchin's founders displayed: extraordinary entrepreneurs who can build game-changing products.
Nic Brisbourne recently analyzed Google's acquisitions in his blog, the Equity Kicker. You can also find them on Wikipedia. If you compare Google's to Cisco's acquisitions, you may see a distinctive difference: Google has a tendency to pay less and to buy start-ups much earlier. It is quite an interesting strategy (though Google seems to pay more these days).
(Important) Post-Scriptum: writing about the MIT TR35 innovators, I must add that for the first time, an EPFL innovator is celebrated together with Google. Jochen Mundinger is a founder of routeRank and I have been lucky to meet him. Jochen is a great entrepreneur!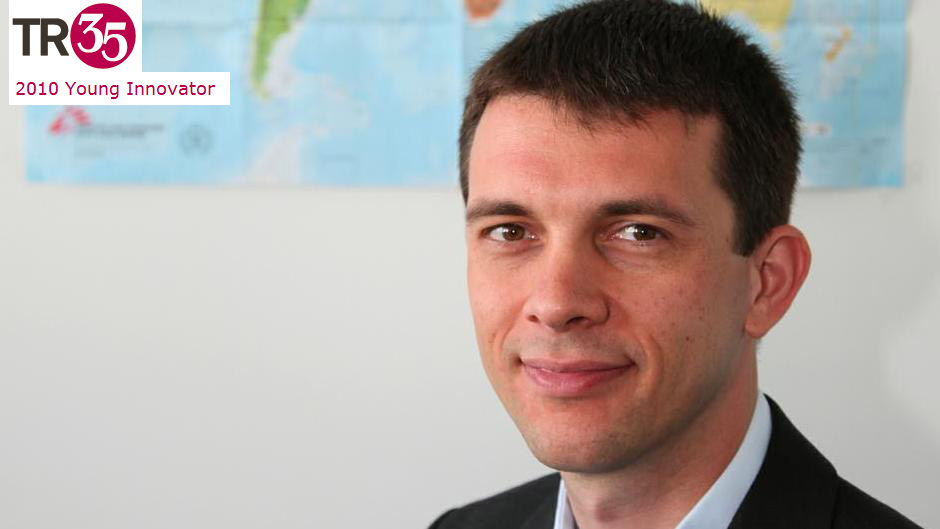 © Alain Herzog, EPFL