Following my post, yesterday, about Greiner's paper "Evolution and Revolution as Organizations Grow", here are some data about Google. Well you know that Google is my favorite case study. I read and heard a few things recently which are related to the topic of growth and that I found interesting.
There is first the fact that Google employees generally say how impressive is the management of growth in hiring. The process is thorough with many phone and face to face interviews, assessing the quality of the future employee and her ability to work in teams. Then there is the process of managing teams which has been published under the code name Oxygen. (Thanks to Corine for mentioning it 🙂 ).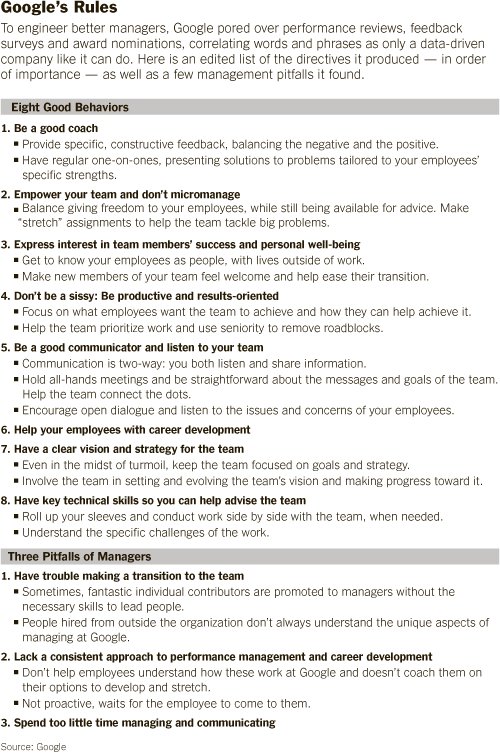 You can learn more about the project from Google Project Oxygen: Rules for good management or Google's Project Oxygen.
What is really impressive (if true!) is that Google continues to maintain the start-up culture it had from its early days. In the early days, Brin and Page were interviewing all new hires. Google was also famous for giving math tests such as this one (extracted from the GLAT – Google Labs Aptitude Test). And finally, just as with Apple, people work in small teams (the famous "One pizza should feed the team".) And this helps in keeping a start-up culture with not much hierarchy.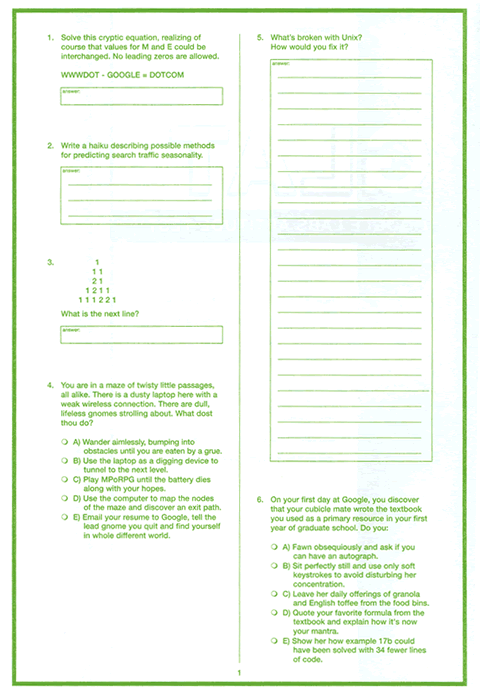 As a simple conclusion, Google tries to stay creative (following Greiner's model).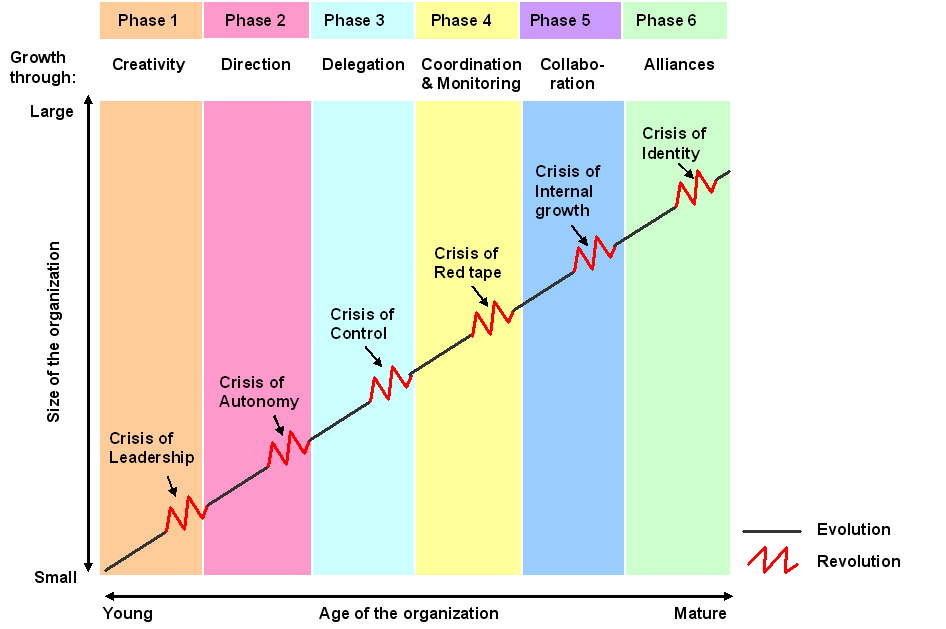 Next and final part: some notes on the WEF report, Global Entrepreneurship and Successful Growth Strategies of Early-Stage Companies.