For different reasons, I've been looking at a few other ecommerce companies. No real connection except the field. It's more a summer post for my archives but at the same time, there are interesting elements. These are
– Responsys founded in 1998 and IPO in 2011.
– Salesforce.com founded in 1999 but public in 2004.
– Broadvision was founded in 1993 and public before any of the two others even existed, in 1996!
They are all based in Silicon Valley. They are typical in their structure (founders, managers, VCs, stock options, directors. Now let's have a look at them individually.
I studied Responsys because it was one of the early 2011 IPO. An old company (13 years!). Two founders with very little equity. It could be explained with the large amount of money raised ($60M) but this cannot be the reason. Just have a look at teh price per share of the rounds. $3, then $16, then $6 then $0.25. The terrible down rounds… of course this was extremely dilutive for many shareholders.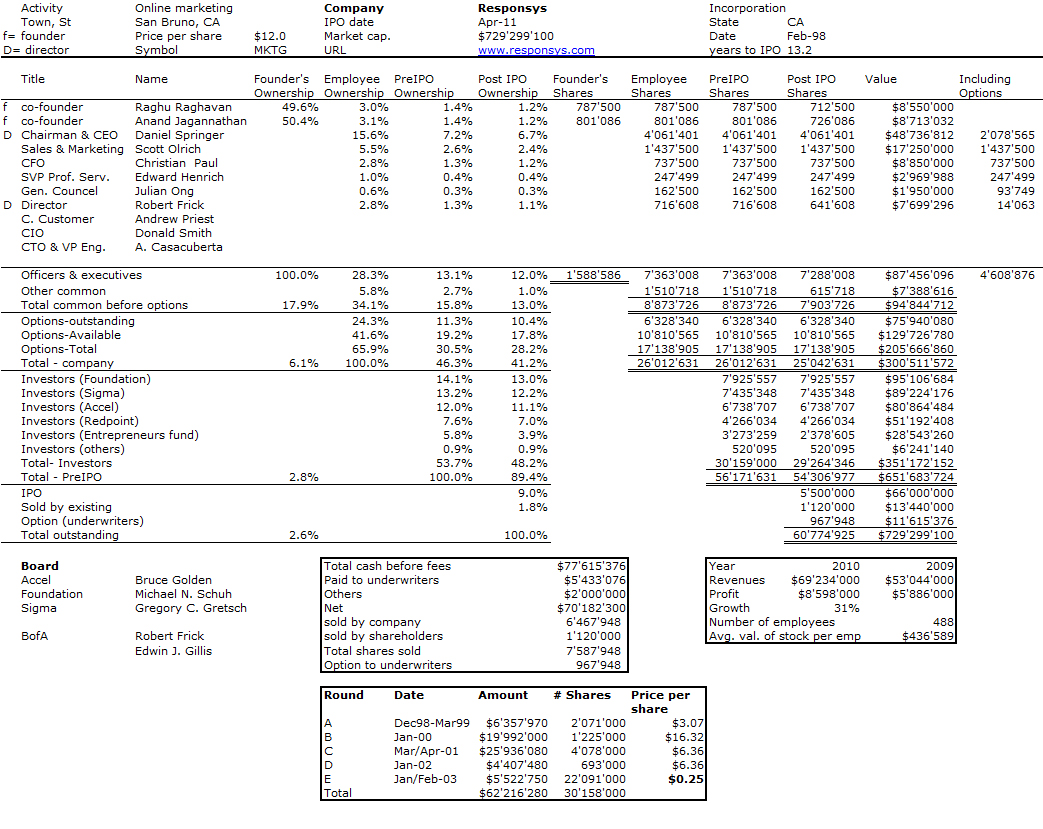 The two founders Ragu Raghavan and Anand Jagannathan were not active with responsys for some time.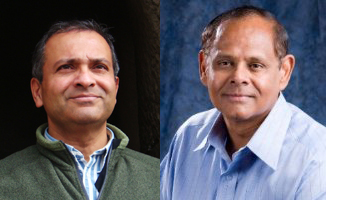 Broadvision is the oldest of the 3. It was one of the stars of the late 90s. It's still a public company but its market cap. is $50M only. Today Responsys has better revenues and profits… In a way, Broadvision and Responsys might be The Tortoise and the Hare of the fable.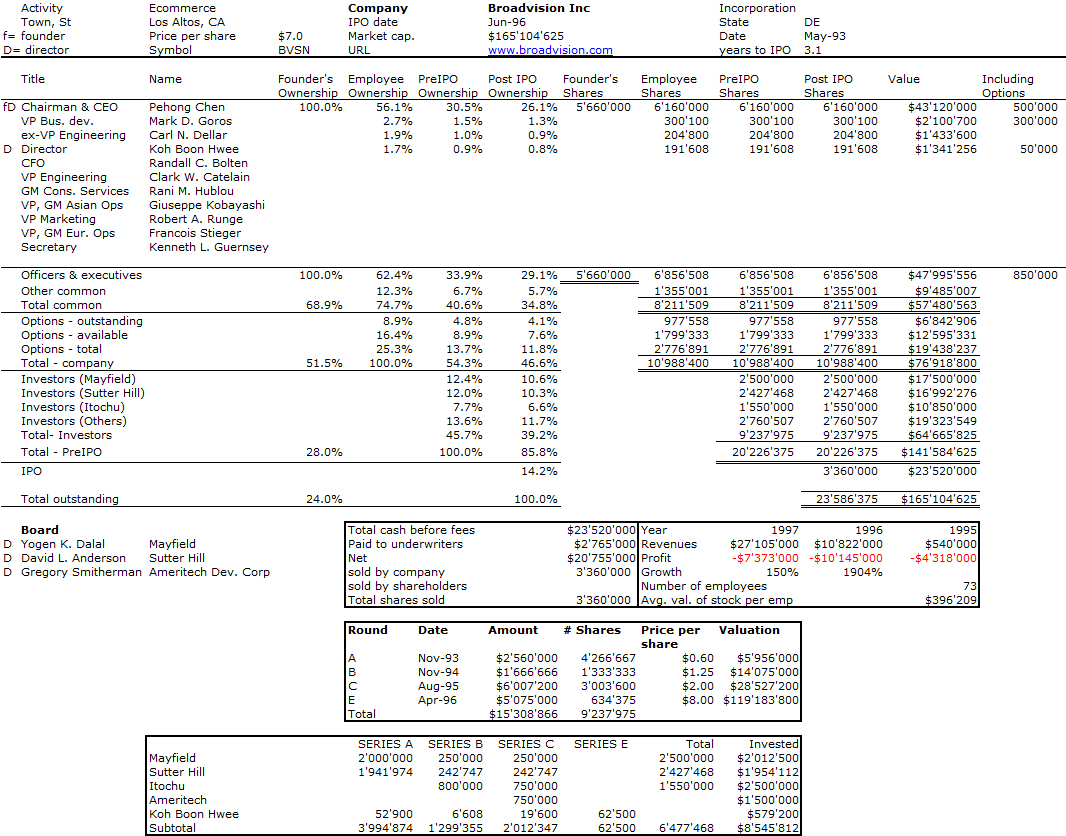 Also of interest is the fact that id had a unique founder, Pehong Chen, who  was also (and still is) the chairman and CEO.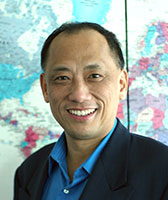 In between, there is Salesforce.com. The Hare and the Tortoise at the same time. Went public 5 years after foundation. Still had losses at IPO even with good revenues. A market cap. of $1B. But in 2011, it has a market cap. of $19B!!! Explained by revenues of $1.6B even if the profits are below $100M. Not typical in terms of investors though. Mostly business angels and very little ownership.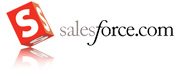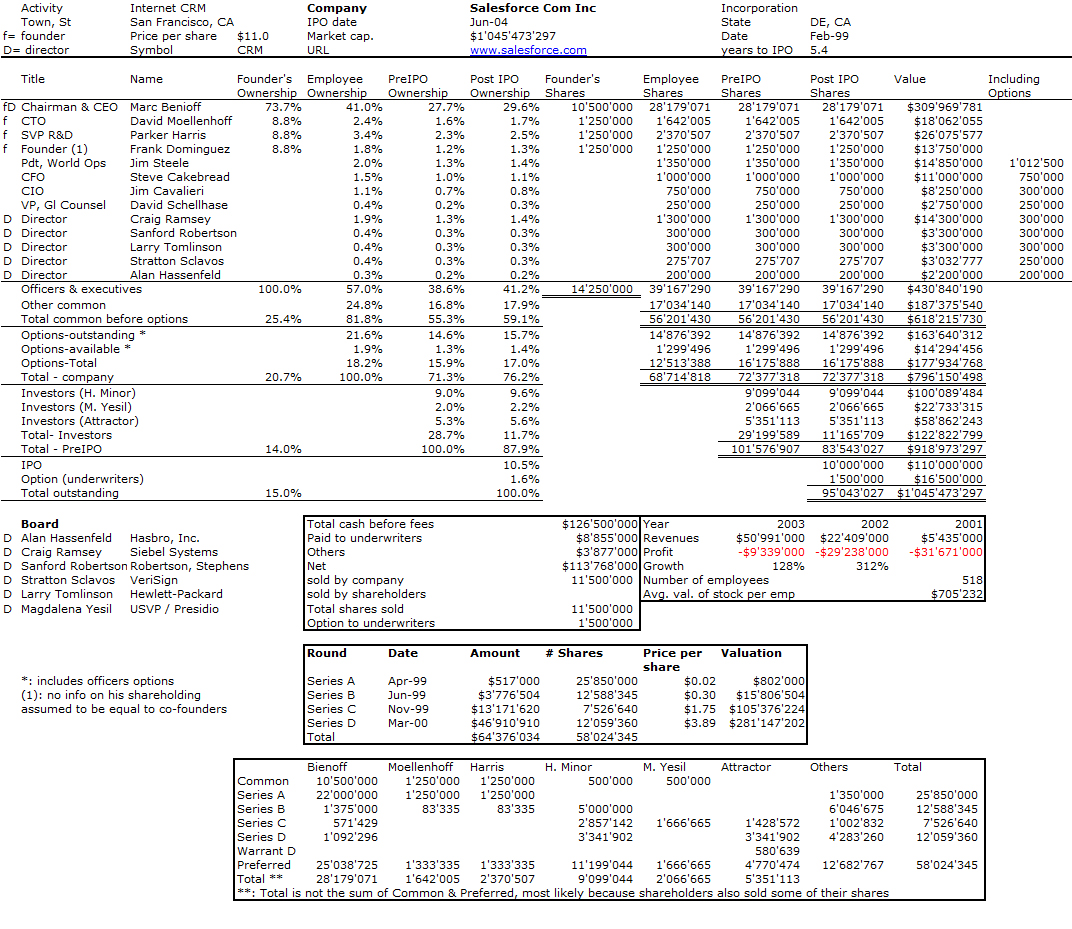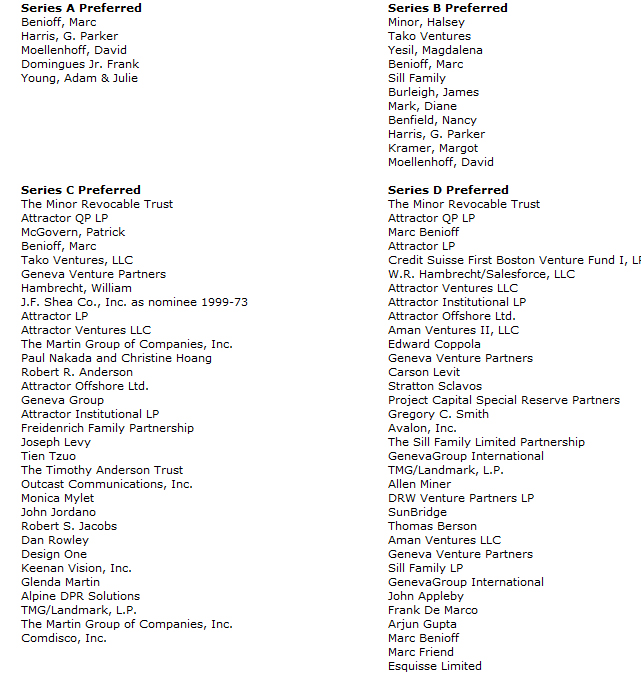 Four founders at salesforce, Marc Benioff, Parker Harris, David Moellenhoff, Frank Dominguez. The first is a star of Silicon Valley, the last one nearly unkwown to me at least. Apparently, they still all work there…