The Startup Factories: The rise of accelerator programmes is certainly the best analysis I read on the new trend (the new hype?) in start-up support. "Early evidence suggests they have a positive impact on founders, helping them learn rapidly, create powerful networks and become better entrepreneurs. Although incubators are sometimes stigmatised as providing 'life support' to companies, these accelerator programmes are notable for the high quality of both mentors and startup teams they work with and the value they add to companies." [Page 3]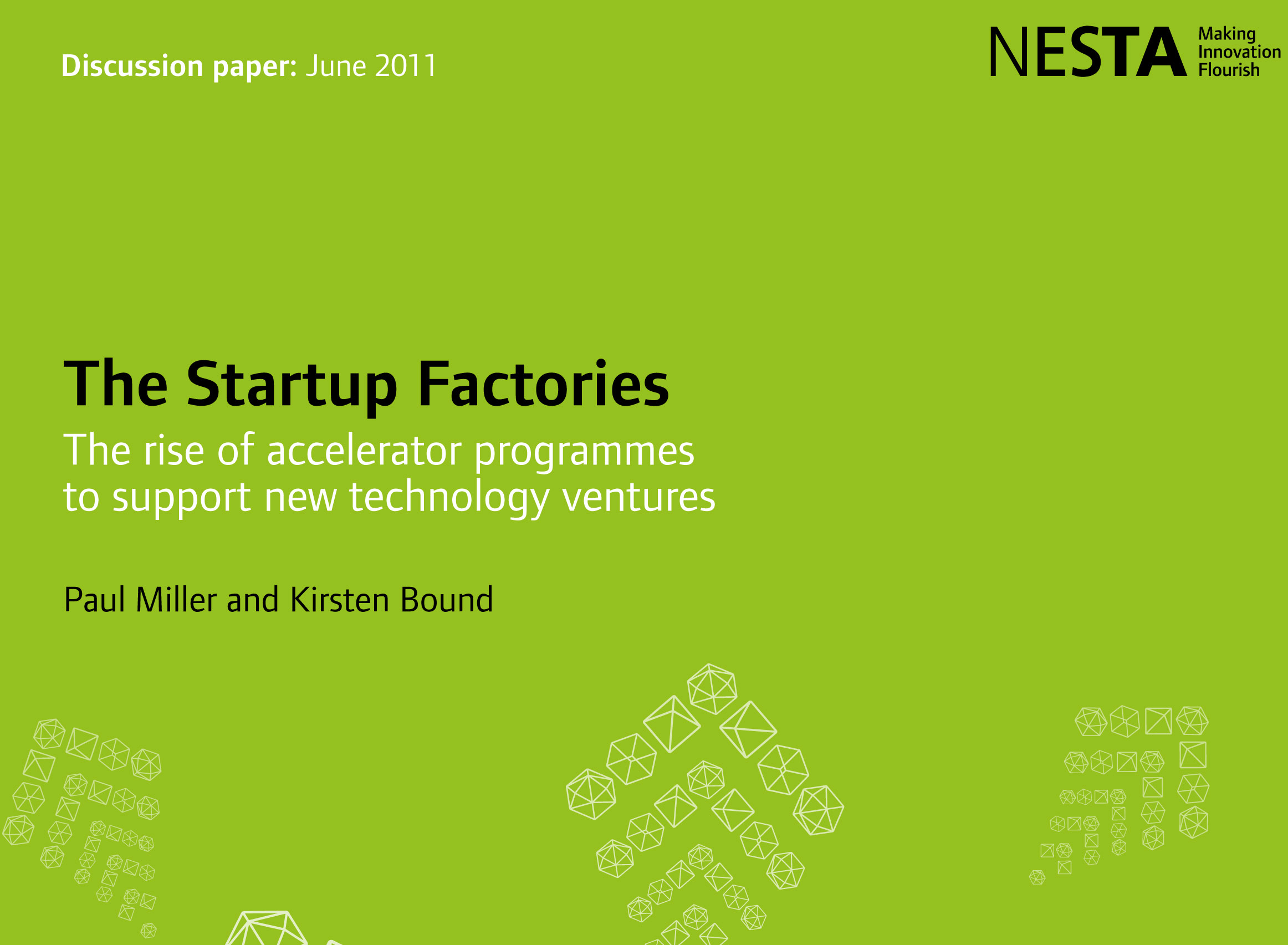 You may not know what are accelerators, so here is what it is about: a programme that gathers a limited number of project owners with
• An application process that is open to all, yet highly competitive.
• Provision of pre-seed investment, usually in exchange for equity (a few $10k for 5-10%)
• A focus on small teams not individual founders.
• Time-limited support comprising programmed events and intensive mentoring (usually 3 months)
• Cohorts or 'classes' of startups rather than individual companies (from 10 at seedcamp to 60 at Y Combinator per class)
In addition, the time-limited element puts pressure on entrepreneurs who also want to look good compared to their peers; a demo day / pitch sessions further pressure entrepreneurs to deliver prototypes and visions. Obviously founders, business angels, VCs and even corporates benefit from this new source of deal flow.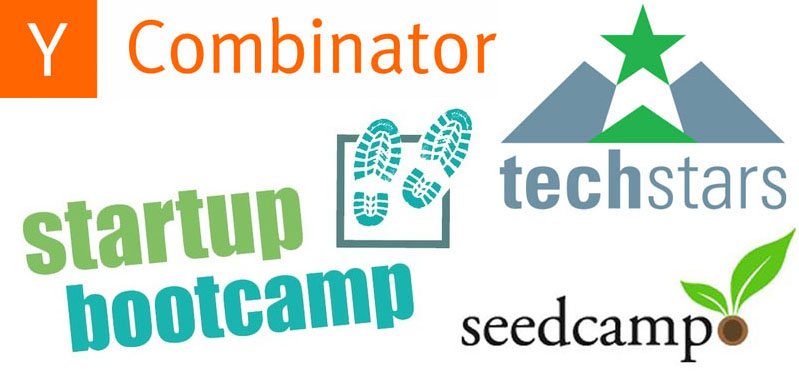 Most famous programmes are Y Combinator, Techstars, Seedcamp and Startupbootcamp.
So why have these programmes emerged. The rationals are the following:
– they provide new solutions to innovation [page 24]: "The problem that accelerators solve for venture capital funds is that they create new deal-flow. A number of investors told us that this was the compelling reason for supporting Seedcamp in London in the early days. There simply weren't enough young founders and companies having any contact with the world of investment. The venture capital community has an interest in growing the overall number of good companies. If they can attract talented people to think about setting up startups rather than going to work for large organisations, that could be good news for the whole sector."
– they provide access to quality mentors and investors to founders who receive an early validation from the selection from the accelerator process.
– at least in the web and mobile world, start-ups costs are shrinking,
– again in these worlds, it is easier to reach new customers and there are easier routes to revenues
– the concepts around lean start-ups (Eric Ries, Steve Blank) make product development more iterative thanks to efficient interactions with early adopters.
Now the accelerators are not proven models. They are first too young and second, they have been criticized already for the following reasons [page 32]:
– They only build relatively small companies.
– They divert talent from other high-growth startups.
– Good companies still fail after accelerator programmes.
– They exploit startup founders.
– They attract companies that are already struggling.
– They're helping to create a bubble.
– They're just 'startup schools'.
In conclusion: they are interesting for the connections and filtering they provide. They are also of value for the education element including an open culture. But the business model is not validated and although they make sense for software, web and mobile apps, the model is less clear for other technology segments. If you want to know more, you should read this very good report 🙂