Two articles caught my attention relatively to the Facebook acquisition of Instagram:
– By The Numbers: Facebook's $1 Billion Acquisition Of Instagram may mean that we are in a new speculative bubble. There were 37 $1B acquistions since 1992 of venture backed companies and already 3 in 2012…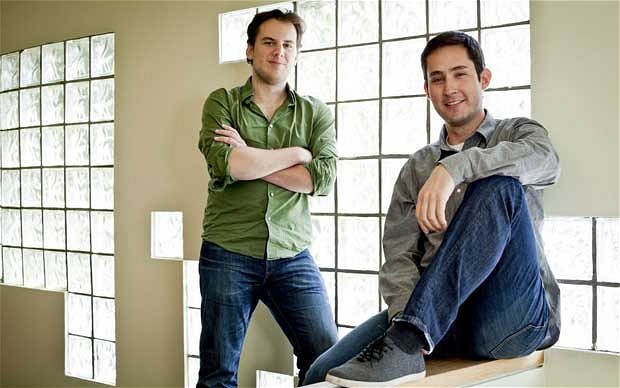 Instagram co-founders Kevin Systrom, chief executive (right), and Mike Krieger at the company offices in San Francisco. Photo: New York Times / Redux / eyevine
– Who's getting rich from Facebook's $1bn Instagram deal? shows that it makes 10+ happy people! And using these data, here is my cap. table. I have to admit that the numbers are also speculative but based on the previous article, they kind of make sense.