Clayton Christensen has been one of my heroes. Will I have to kill this father figure? The often excellent New Yorker magazine published recently The Disruption Machine with subtitle What the gospel of innovation gets wrong. Author Jill Lepore knows a lot about the Innovation gurus from Schumpeter to Porter and Christensen and what she has to say is at least very disturbing.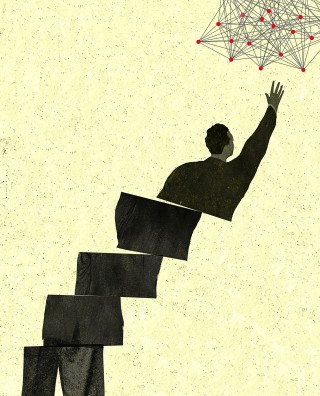 "Disruption is a theory of change
founded on panic, anxiety,
and shaky evidence."
You have to read the article: Lepore seems to have strong arguments about the weaknesses of Christensen's. In the Disk Drive industry, she claims, Seagate Technology was not felled by disruption. Same with Bucyrus and Caterpillar for the mechanical-excavator industry or "Today, the largest U.S. producer of steel is — U.S. Steel". Difficult for me to assess the claims. I have to admit I had read more recent books of Christensen which were really disappointing but I thought his first breakthrough remained strong.
Funnier: "The theory of disruption is meant to be predictive. On March 10, 2000, Christensen launched a $3.8-million Disruptive Growth Fund. Less than a year later, the fund was quietly liquidated. In 2007, Christensen told Business Week that "the prediction of the theory would be that Apple won't succeed with the iPhone," adding, "History speaks pretty loudly on that." In its first five years, the iPhone generated a hundred and fifty billion dollars of revenue."
There has been a debate following Lepore's claims which I will let you discover:
– Business Week: Clayton Christensen Responds to New Yorker Takedown of 'Disruptive Innovation': here.
– Forbes: What Jill Lepore Gets Wrong About Clayton Christensen and Disruptive Innovation: here.
– Slate: Even the Father of Disruption Thinks "Disruption" Has Become a Cliche: here.
PS: thanks to Martin for pointing that amazing article to me!