It's by reading Nicolas Colin's always interesting newsletter, European Straits #149, 10 Tech Giants That Are (Almost All) in Bad Shape that I decided to revisit quickly the growth of 3 tech giants that I have been following for many years now: Google, Facebook and Tesla. And here are their numbers in terms of thousands of employees, revenue and profit in $M.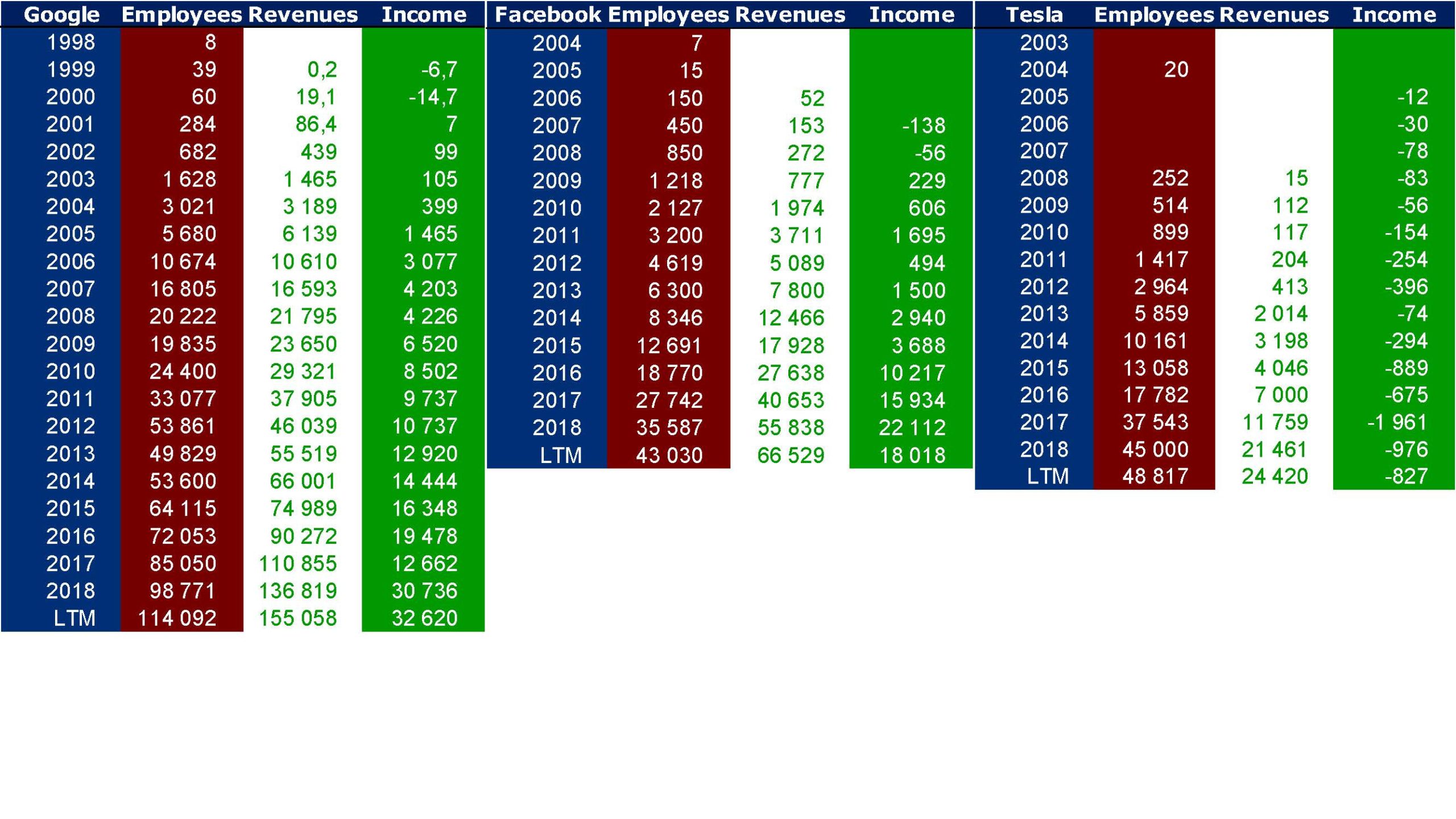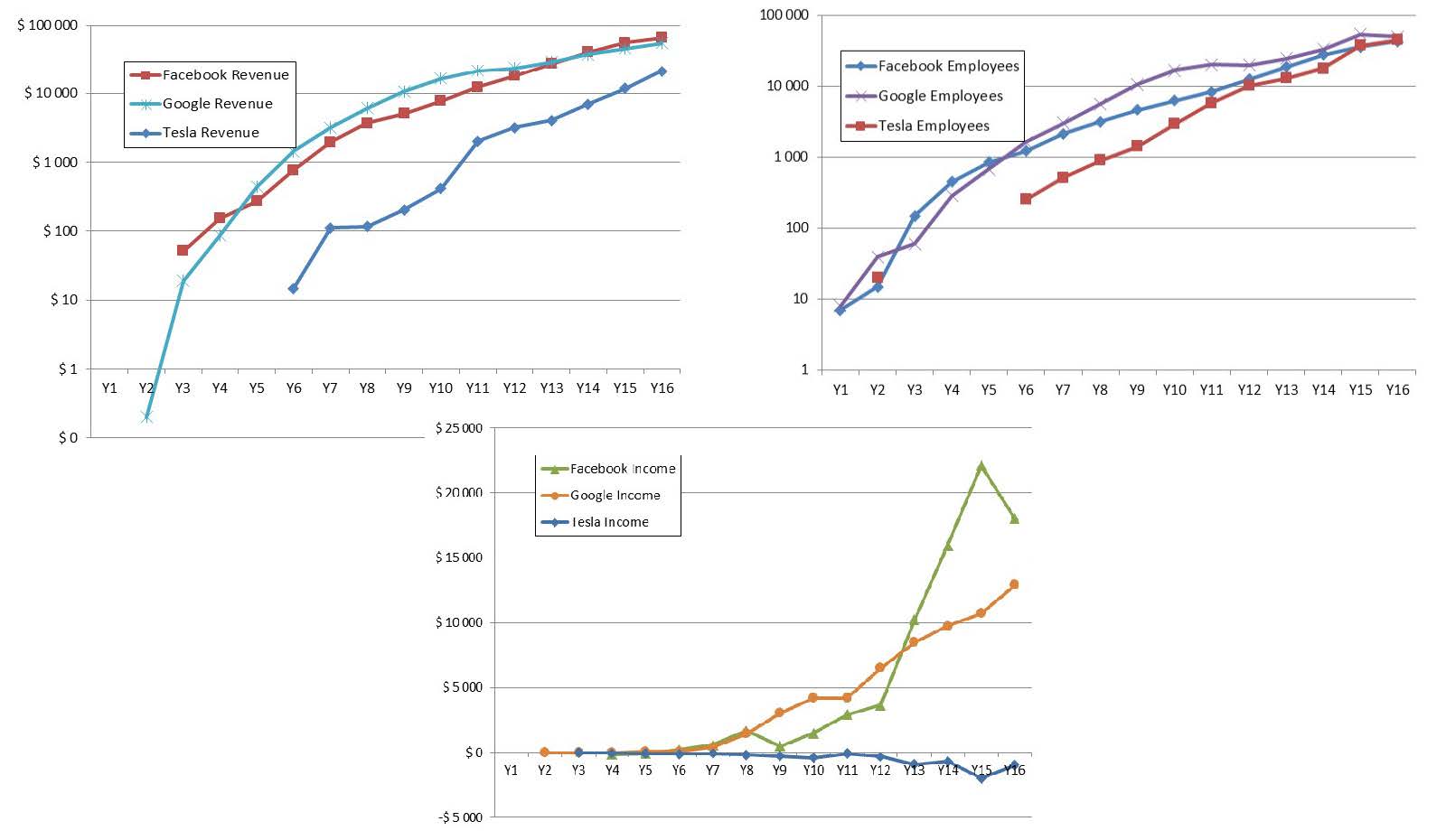 If you really love numbers, here is a little more: their average growth of 5 years is about 20% for Google, 40% for Facebook and about the same for Tesla (except that they never made a profit). Google is older so it is not a fair comparison. here is a more precise analysis.
So are the three tech giants threatened? I am not sure given this steady growth.