You will find part I here and part II there. If the 60s were the early days which ended with the oil crisis in 73, the maturity came in the 80s with a second crisis coming from Japanese competition.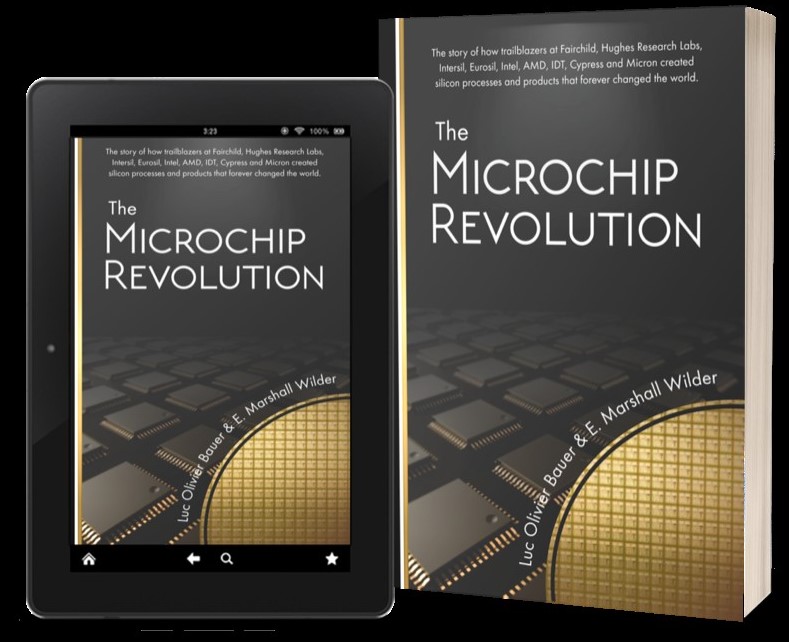 There was still a lot of uncertainty as the authors show in the chapters dedicated to Cypress, IDT, Micron. For example:
Another example about the uncertainty around which technology was superior for memory products at the time is that in 1986, when I was a founder of a semiconductor startup company with a business plan predicated on making bipolar RAM products. This was Synergy Semiconductor. We were funded by two premier Sand Hill Road venture capital firms, Sequoia Capital and Mayfield Funds. Even these supposedly smart VC partners couldn't predict the superiority of the MOS technology in the memory chip business. Rodgers and Cypress made the correct bet on CMOS. It is also interesting that Sequoia Capital invested in Synergy with bipolar technology and Cypress with CMOS technology, thereby covering their bets. (Synergy never went public, struggled for 10 years and was eventually bought by Micrel.)
Intel didn't believe that they needed CMOS for their memory or processor products for years. They knew that CMOS was a more complex process, and therefore more expensive, and they were not yet dealing with the high-power limitations of their process. Intel did not switch to CMOS for memory products until 1986. [Page 260]
Entrepreneurship is the ability to face these uncertainties and also to act by taking risks:
I already knew that [Rodgers] was a special guy, very smart, in great shape, from running every day and probably a risk taker, but this was nuts [diving in a dangerous place in Hawaii]. What if the timing was wrong and he gets sucked into the tube? How will I get help, it is a 15-minute walk over lava. But he did it. And then he jumped it. He did it twice! This event defines Rodgers. He is self-assured, even egotistical, but able to back up his decisions with actions and willing to take risks even if the parameters are not totally known. Shortly after the lava leaping escapade, he quit AMD and started Cypress Semiconductors. [Page 252]
While he was still at AMD, [Rodgers] got a call from a venture capitalist who was doing reference checks on an executive and inventor while at Fairchild and who also trying to raise money to start a new business. This got Rodgers thinking: "If this guy can raise money and start a new business, why can't I do it?" And he began exploring the possibility of doing just that. [Page 253]
This reminds one of my favorite quotes ever, from Tom Perkins the famous P in KPCB (Kleiner, Perkins, Caufield and Byers): The difference is in psychology: everybody in Silicon Valley knows somebody that is doing very well in high-tech small companies, start-ups; so they say to themselves "I am smarter than Joe. If he could make millions, I can make a billion". So they do and they think they will succeed and by thinking they can succeed, they have a good shot at succeeding. That psychology does not exist so much elsewhere.