There was a lot of buzz today about Deliveroo announcing its IPO soon. By the way Coursera, the edtech company just announced it too and I will post about it next. So I had to build its cap. table and thanks to the openness of the British register of companies, I could do it (at least partially) even before the company filed its IPO document.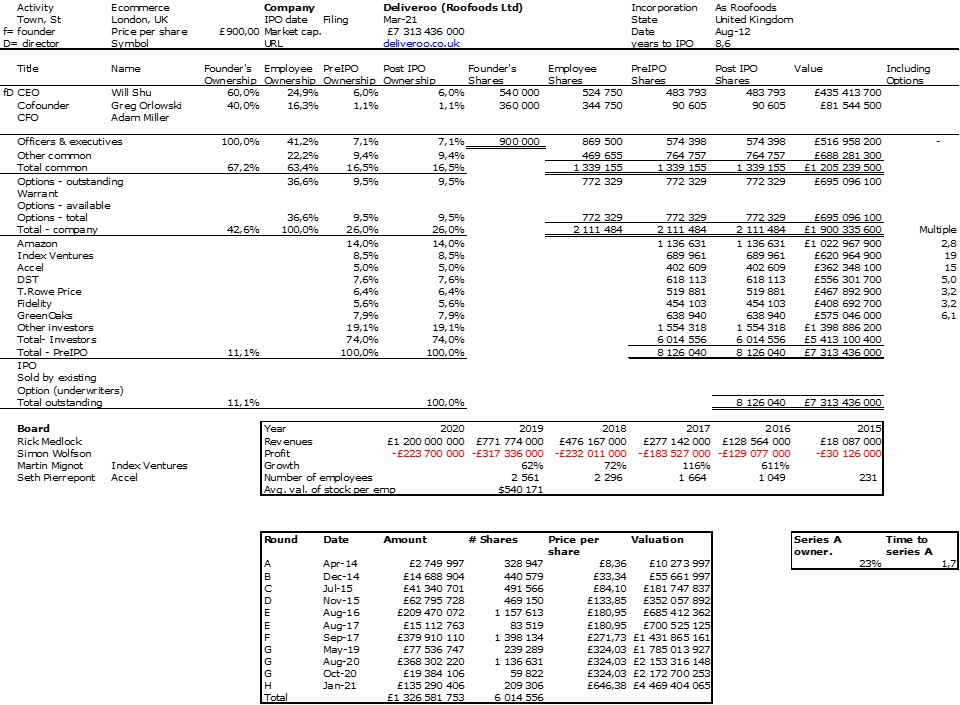 Interesting data I think about the company growth, its funding and the founders stakeholding. £1.3B invested to cover £1.1B loss, 2'500 employees in 2019 and £1.2B revenues in 2020. Among the best European VCs (Index, Accel) plus Amazon, Fidelity, DST, T.Rowe Price as late stage investors. What else?
PS (March 19): a former colleague mentioned an article saying that early investors would have made "60'000 per cent return" on their investement. At the same time, I discovered about Coupang in South Korea which looked similar to Deliveroo. So I also checked the multiple return for seed investors in Coupang. Here is first its cap. table.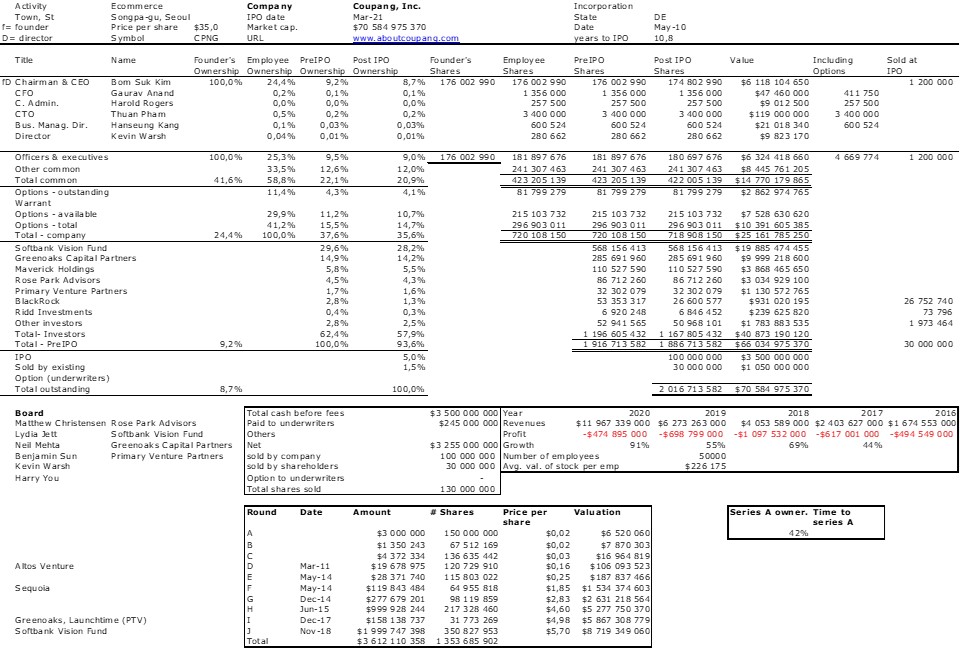 So for Coupang, the initial price per share was $0.02, and I assumed a $35 at IPO, which makes a 1750x multiple.
For Deliveroo, I assume a price per share of £900 with a series A price at £8.36. It is true there were also seed shares at £1,5. This would be a 600x (or 60'000 per cent, not an annuela return though)
So Coupang is even better than Deliveroo…