Here is episode 3 of my reading Entrepreneurship in Action by Mustar after episode 1 and episode 2.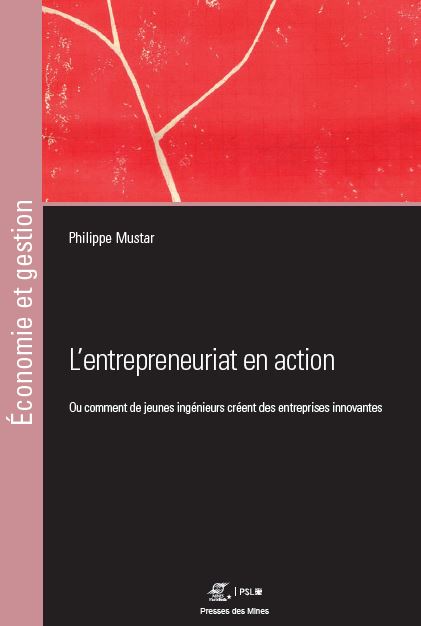 I would like to mention what I consider an amazing coincidence in comparing two pages of Mustar's book and the Google following short video.

There Larry page gives tips including:
Tip 2: There is a benefit from being real experts. Experience pays off.
Tip 3: Have a healthy disregard for the impossible. Stretch your goals.
About tip 2: "We worked on Google for many years at Stanford before we started the company. And that was a pretty nice position to be and we understood sort of all aspects in search. We talked about the search companies for many years. We really knew a lot about what's going on. They can do that pretty cheaply, right? It's just your labor, right? You can invest a year or two or three years and really learn something very, very well before you start having hundreds of people working on the problem."
About tip 3: "I went to a leadership seminar once in Michigan where I came from and they have this great slogan which is, "Have a Healthy Disregard for the Impossible." What this means is that, you really stretch goals that you're not sure you can achieve but are sort of reasonable. You don't want completely outlandish goals either. In fact one thing that I didn't quite realize when I was starting Google is that it's often easier to have aggressive goals. Now what that means is, a lot of time people take very specific things they want to do because they think they'll be easier to attain. What happens if you're being more specific, smaller markets and that kind of thing, you also get less resources."
which I compare to pages 120-21: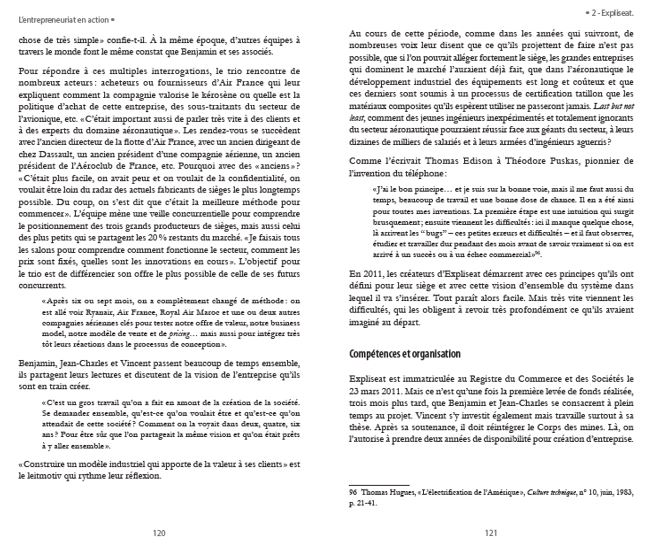 About expertise: "To respond to these multiple questions, the trio meets many actors: "It was also important to speak very quickly to customers and experts in the field." […] The team conducts a competitive watch to understand the positioning of the three major producers, but also the smallest that share the remaining 20% of the market. "I did all the fairs to understand how the sector works, how prices are fixed, what are the innovations in progress". The objective for the trio is to differentiate its offer as much as possible from that of its future competitors."
About the impossible: "During this period, as in the years that followed, many voices tell them that what they plan to do is not possible, that if we could […] the large companies that dominate the market would have already done it, that the development of industrial equipment is long and expensive and that they are subject to a tatillon certification process that the composite materials they hope to use will never pass. Last But Not Least, how young inexperienced and totally ignorant engineers of the sector could succeed in the giants of the sector, their tens of thousands of employees and their armies of experienced engineers."
A final message from the founders of Expliseat which I find also very interesting: Unlike the entrepreneurship manuals which advise teams of founders to divide up the functions very early on, at Expliseat, during the first year of the project, the three entrepreneurs play all the roles at the same time. "Everyone does everything". This is the formula they liked to repeat then.