As I mentioned in my previous post about returns of venture capital, I was lucky enough to see the performances of Kleiner Perkins first fund (launched in 1972). Here is the slide I discovered in mid-December.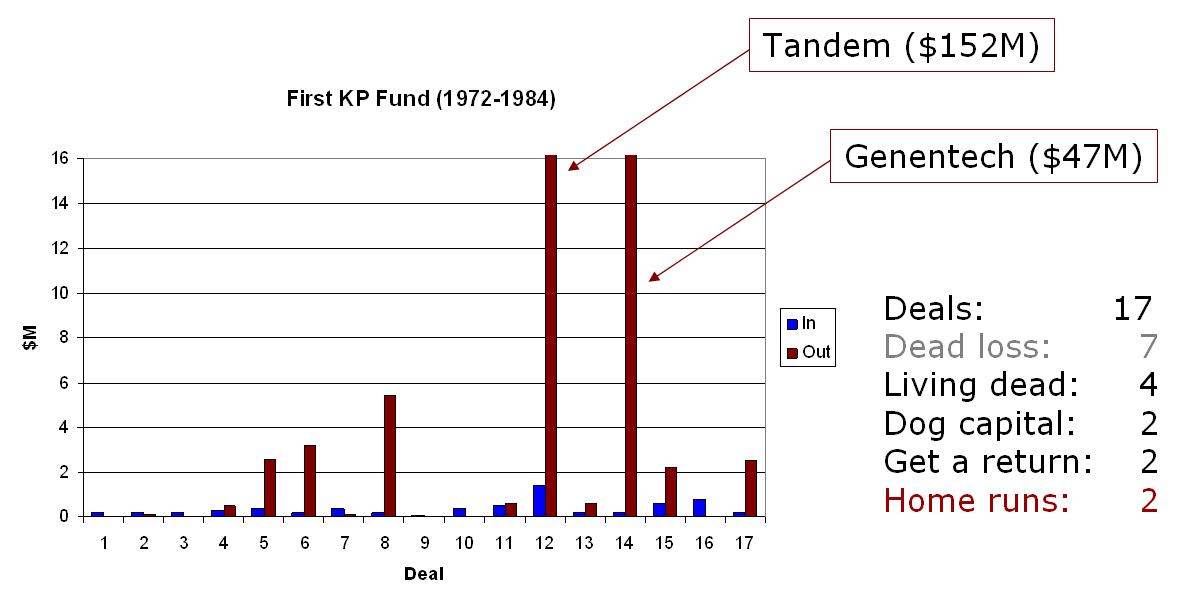 I was extremely surprised to find such data. They are usually difficult, not to say impossible to get. I asked the author where he got them. He thought he had read them from a book by a Kleiner Perkins partner. I contacted him and he replied: "Not possible that it came from me. I don't have such information. Not sure I have ever seen the returns for KPCB 1. I don't know where the information could have come from." Too bad.
I also try to "measure the bars" and rebuild what it could have meant in terms of numbers. Here are my measures.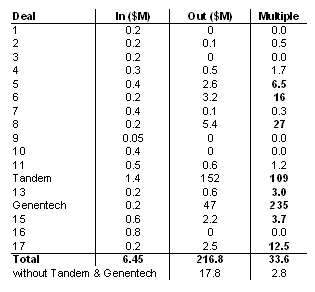 A couple of comments (if we admit all this is true):
– Genentech and Tandem were two home runs (out of 17 deals).
– Even if these two had not worked, the fund value would be $17.8M, i.e. a 2.8x multiple. This would have been a decent return compared to even the best VC funds…
But is this true? You will have to wait for episode 2!