Here is a start-up that I heard about through various channels. As I am not an expert of medical technologies, it is not too surprising that this 15-year old, $10B company was unknown to me. You can learn more about Intuitive Surgical from their website or from answer.com. 15-year old? You may tell me it is not a start-up anymore, but it surely was! as I often do when I discover such companies, I studied its growth and its capital structure at IPO. Here they are: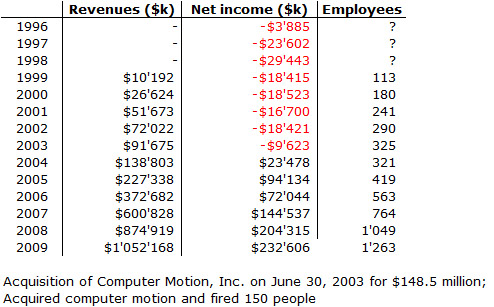 What is interesting is that despite its impressive growth, Intuitive's IPO was not a huge success. It raised little money at a price per share which is not the typical $14 that I often see with Nasdaq IPOs. It was only $9 per share. When I published this blog it was at $275!! (see the chart at the bottom of the post)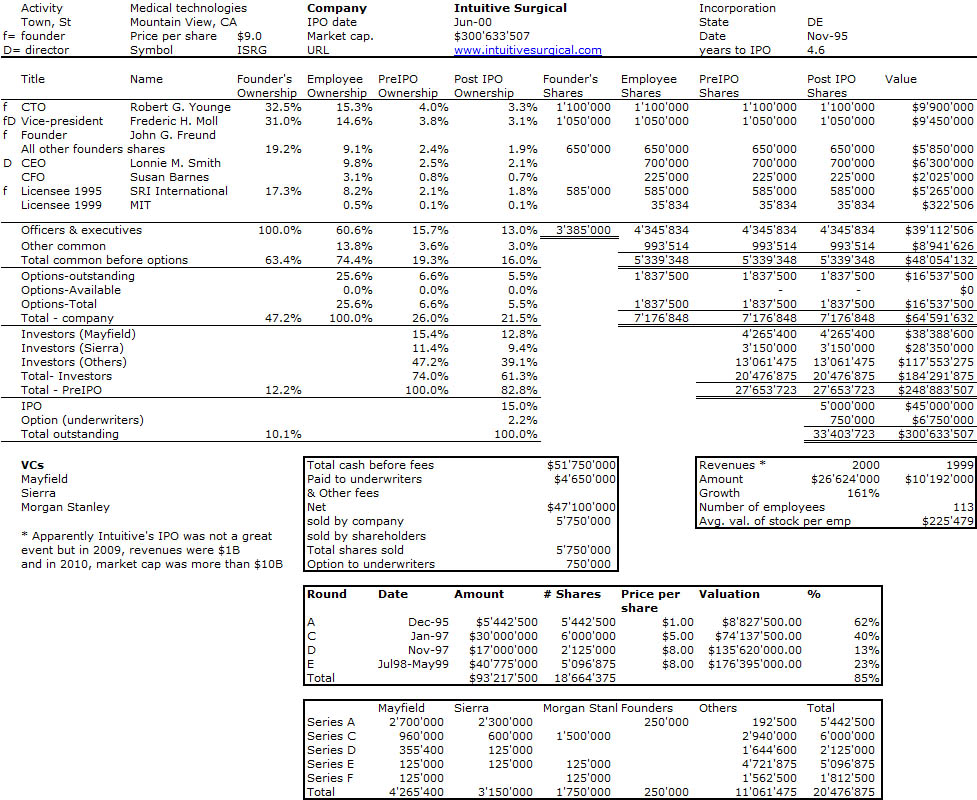 Final comment, Intuitive was based on technologies from research centers, which licensed these against equity. You may be interested in what MIT and SRI International got for their IP.