There are so many articles, studies about technology clusters or ecosystems that I am not sure exactly why I write this. The only explanation is that I have read a couple of simultaneous studies, all mostly going in the same direction. Whereas there's been a trend claiming the decline of the USA in favor of Asia or predicting the decline of Silicon Valle (SV), these ones show the opposite: the USA still leads, and among the American clusters, Silicon Valley is by far #1.
The first study is the Startup Ecosystem Report 2012 by the StartupGenome. You can read for example what techCrunhc says about it: Startup Genome Ranks The World's Top Startup Ecosystems: Silicon Valley, Tel Aviv & L.A. Lead The Way.
The following table was kind of a surprise to me, not because SV is leading (this has been obvious for me for many years), but because Boston is #6 only.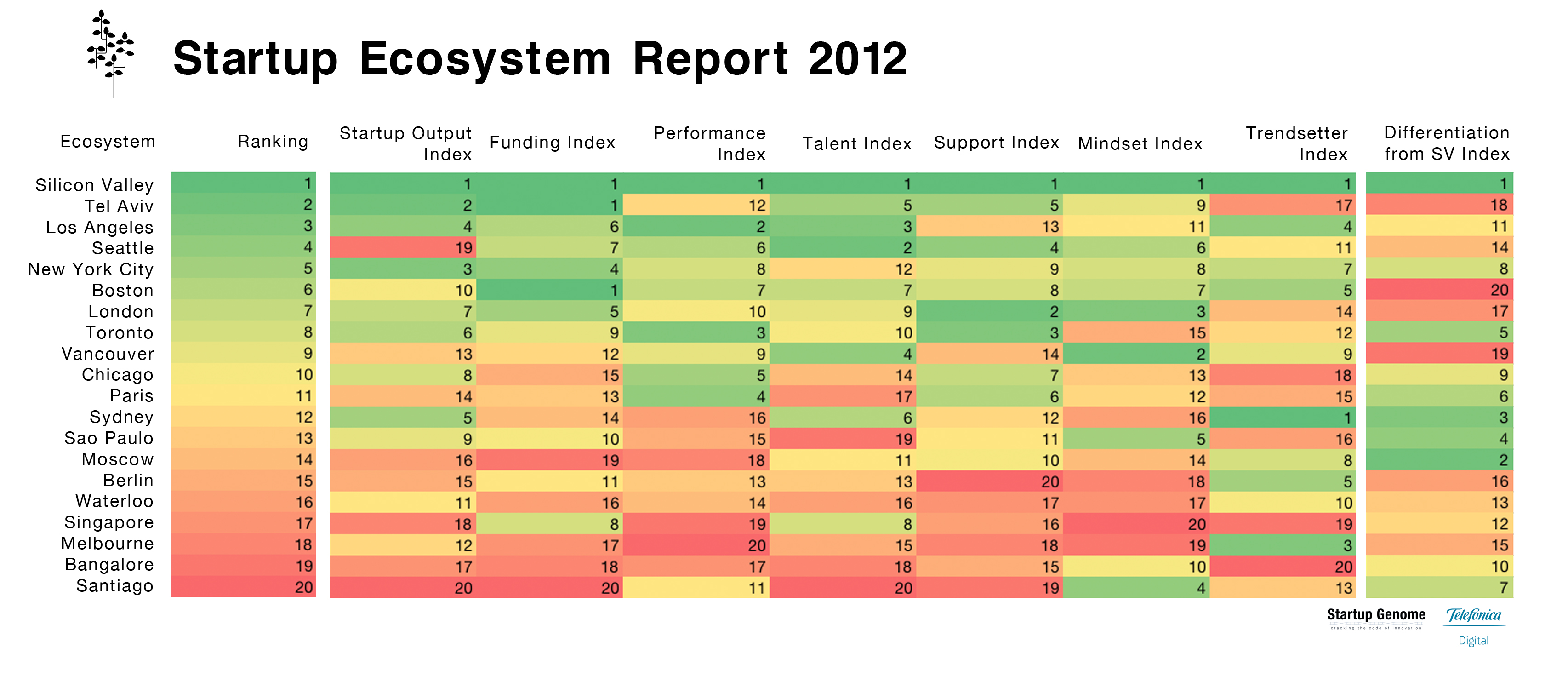 I read the report and changed the ranking method with their own data and got the following new graph. I basically weighted all parameters (Output, Funding, Performance, Mindset, Support, Talent, Trendsetter, Differentiation to SV) on the horizontal axis, but deleted the last two ones on the vertical axis as I was not convinced about their role. It obviously shows there is a lot of subjectivity in rankings! The only thing which does not seem to be debatable is that SV is number 1.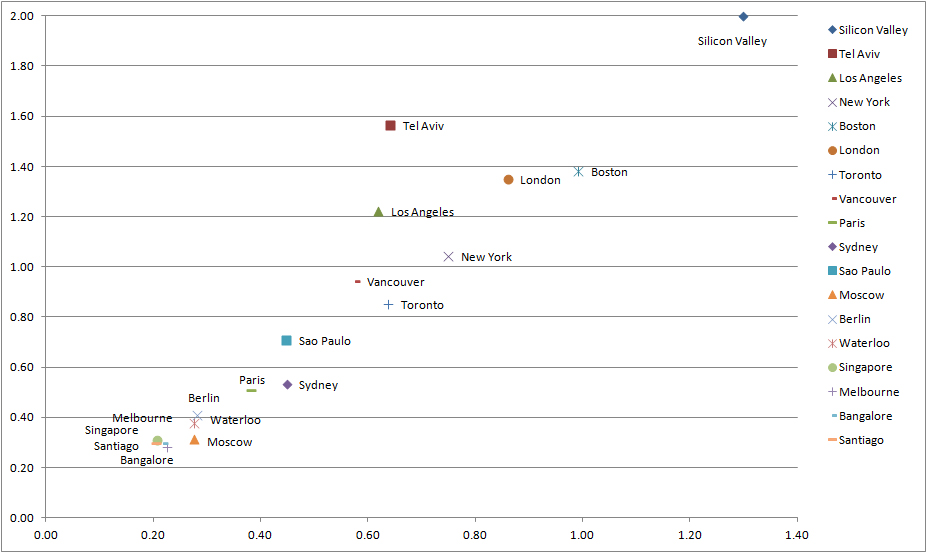 There's been another interest study: Ecosystem 101: The Six Necessary Categories To Build The Next Silicon Valley. It's a good complement to the Startup Genome work, which is weak on Asia. The criteria here are Market, Capital, People, Culture, Infrastructure and Regulations. Again the USA leads, but weakness here is that we do not have a more detailed description of local clusters.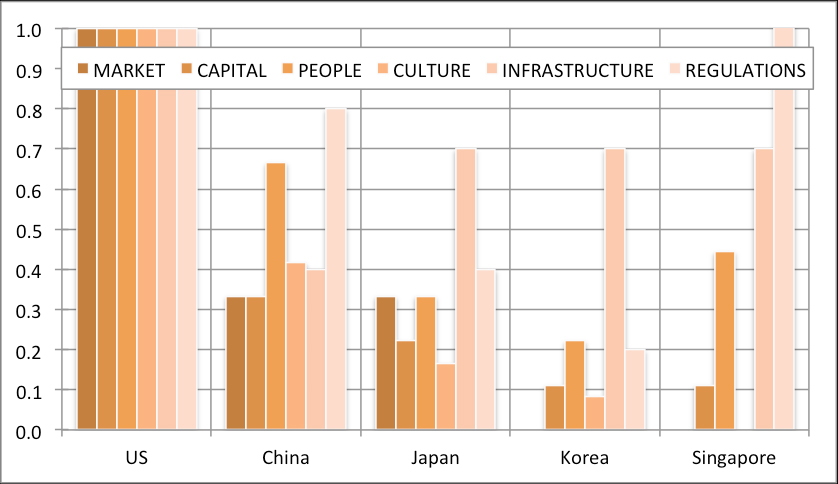 Finally, there's been a strange analysis comparing US universities, whowing that Stanford leads and MIT is not even number 2. This is about VC money. The University Entrepreneurship Report – Alumni of Top Universities Rake in $12.6 Billion Across 559 Deals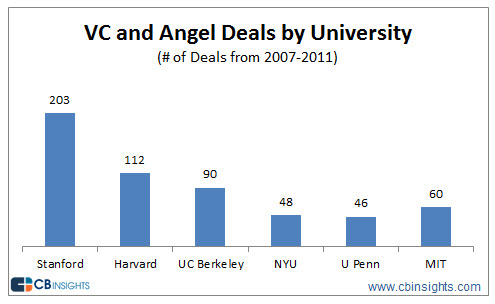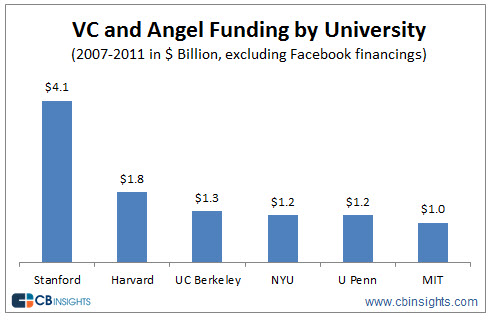 Well, Silicon Valley might be declining, btu my feeling is it will be a long time before it loses its #1 position…