February 5th 2013 was a special day for PBS and Silicon Valley: 3 documentaries were shown one after the other. It was:
1- Silicon Valley on PBS American Experience "TV's most watched history series"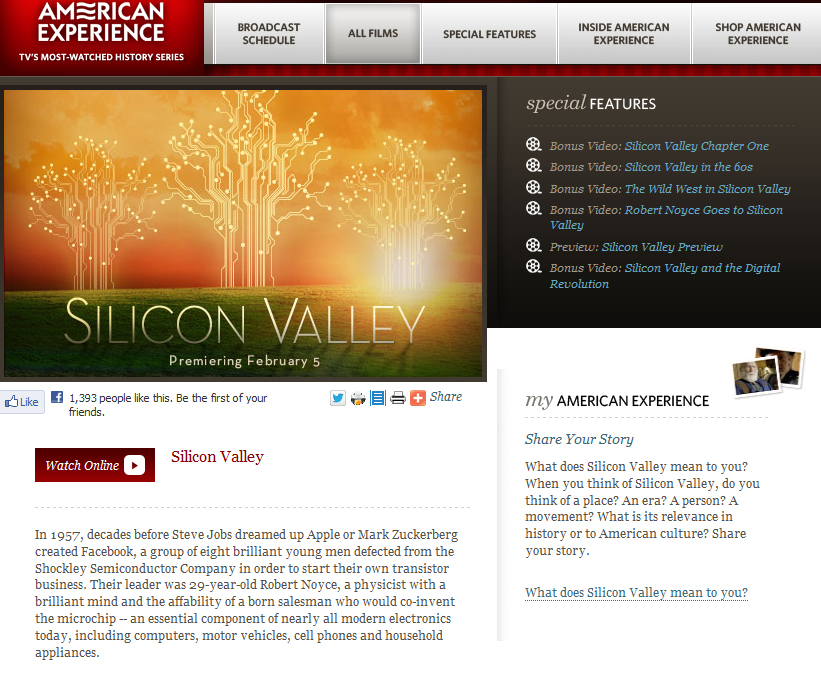 2- Something Ventured, one of my favorite documentary on the topic. I mentioned already here: Something Ventured: a Great Movie and I show ti to my students as often as I can!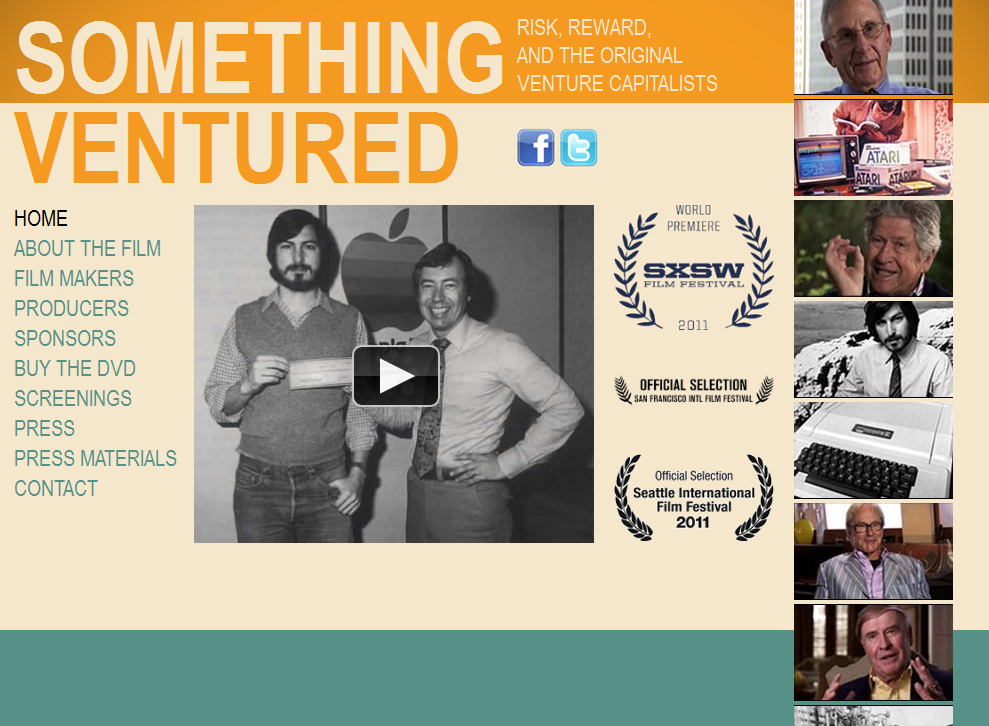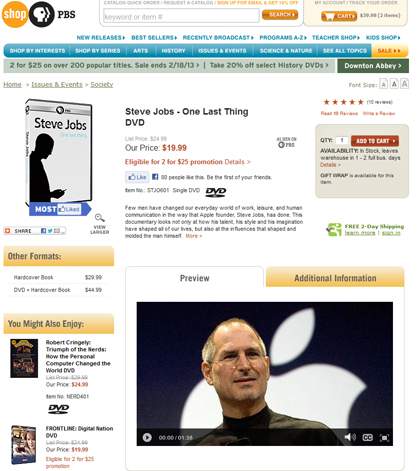 If you don't want to buy it, here is is!
You can also read the interesting 3 PBS films on Silicon Valley by the San Francisco Chronicle.
I read a lot about SV. Now we probably live times when it's time to watch videos.