I just read an excellent article in the newspaper Le Monde: Investors get tired of IPOs.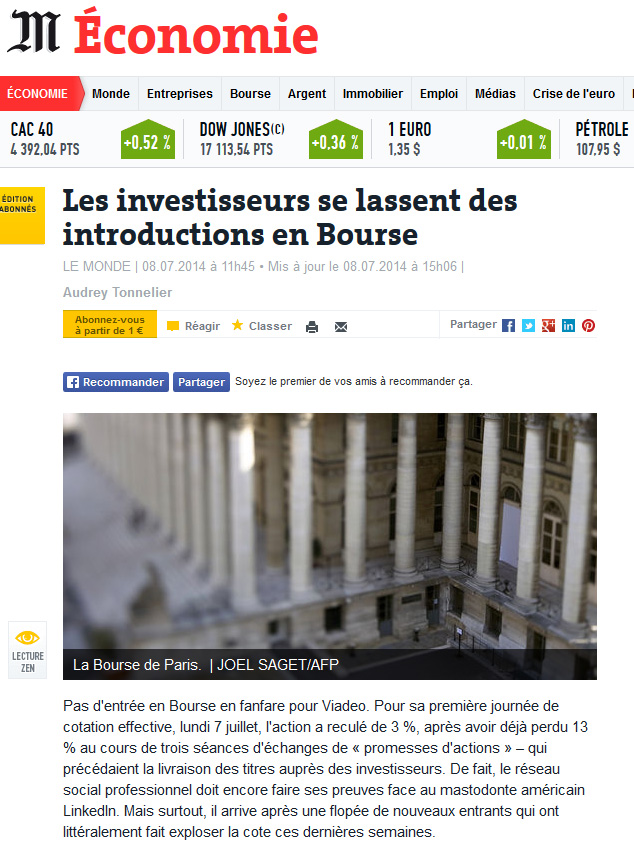 The first reading could suggest positive news, as shown in the following charts: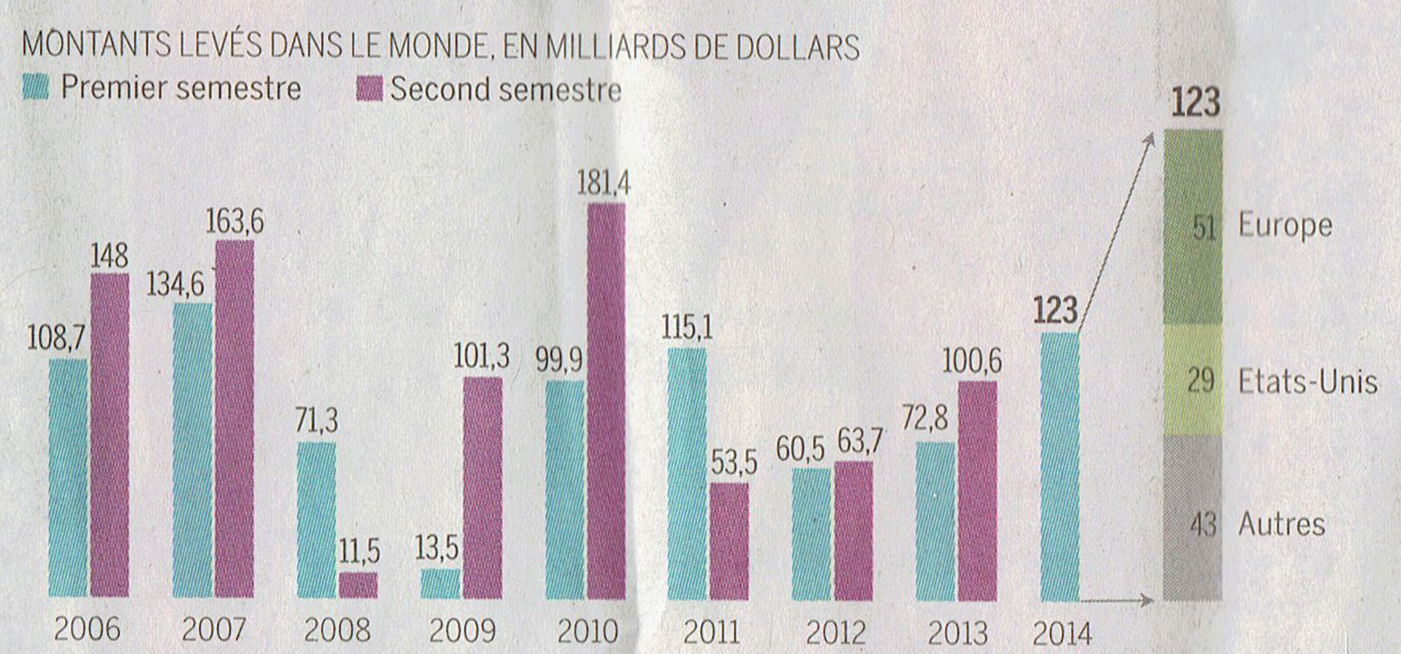 Click to enlarge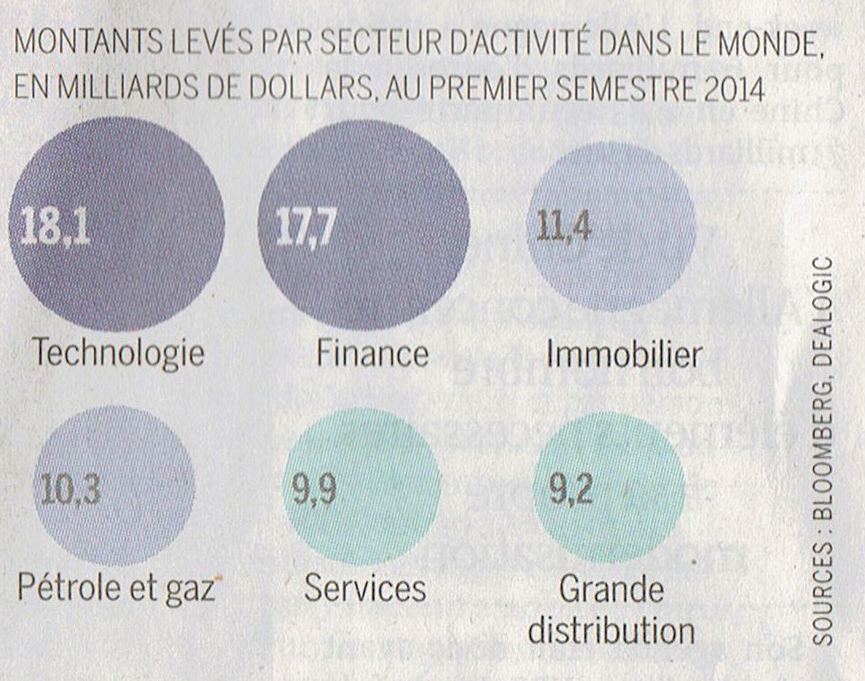 Click to enlarge


Click to enlarge
I looked in more detail at the IPO prospectus of 11 of these strat-ups. For reference, the 11 companies studied are:
Ask http://www.ask-rfid.com
Awox http://www.awox.com
Crossject http://www.crossject.com
Fermentalg http://www.fermentalg.com
Genomic Vision http://www.genomicvision.com
Genticel http://www.genticel.com
Mcphy energy http://www.mcphy.com
Supersonic Imagine http://www.supersonicimagine.fr
Txcell http://www.txcell.com
Viadeo http://fr.viadeo.com/fr/
Visiativ http://www.visiativ.com
and here I let you discover the 11 capitalization tables.
I show you here the two most successful and Supersonic Viadeo: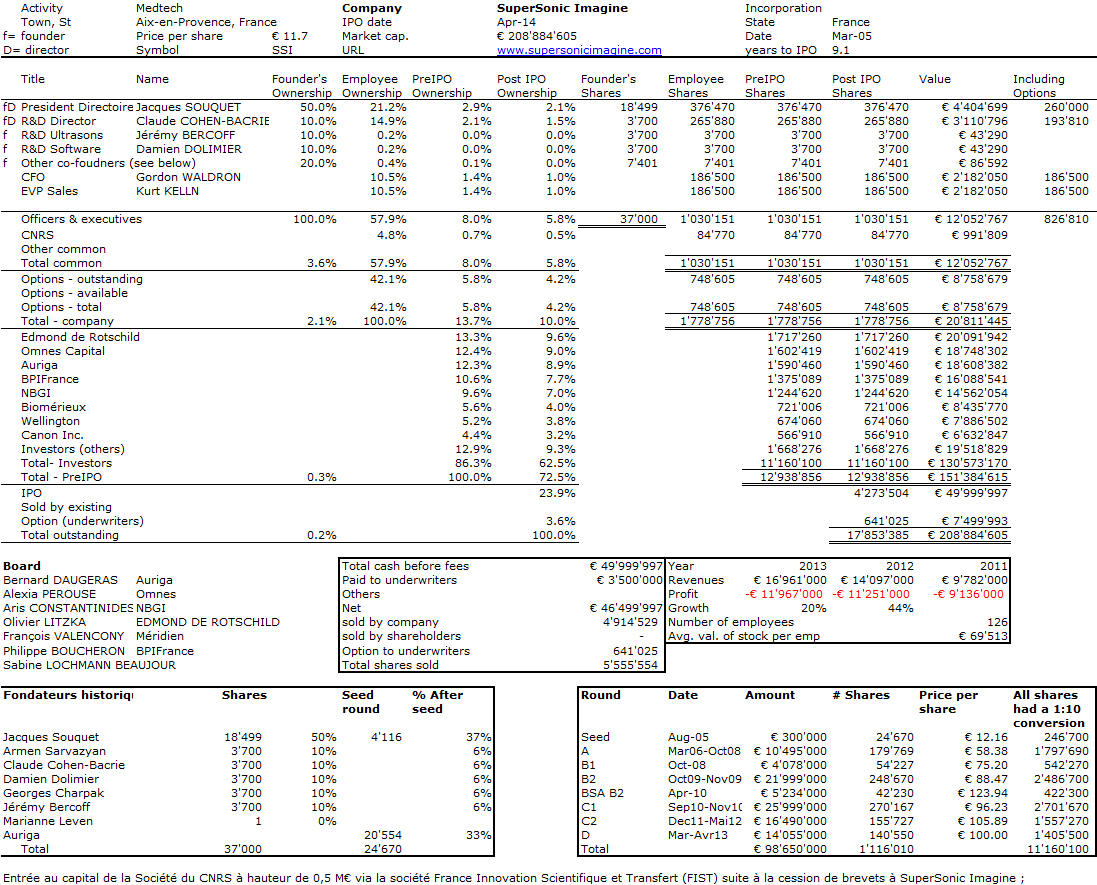 Click to enlarge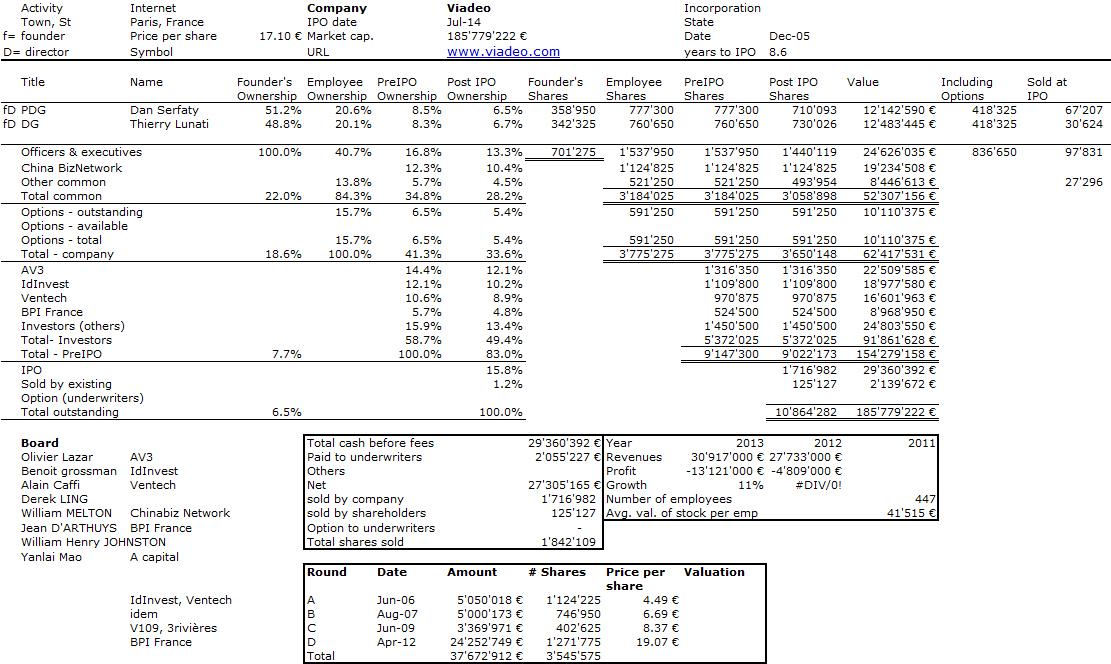 Click to enlarge
Why did I feel the need to use the term "sad" situation? Because:
– Valuations do not exceed €200M
– Amounts raised do not exceed €50M
With such numbers, neither entrepreneurs nor investors can not be compared with their U.S. counterparts. (I refer you to my summary of U.S. IPOs, if you are not convinced).
And if you're still not convinced, I refer you to an excellent debate on France Culture including Osamma Ammar, founder of The Family: Is France heaven or hell for start-ups? Osamma Ammar describes the historical weaknesses of the French system, too much government intervention, IPOs (like those Viadeo rightly) that are so low that they would not take place in the USA (whereas a French start-up such as Criteo could be quoted on the Nasdaq). There is much to say from the 11 IPOS, but I leave you to think about what they mean …