Summer is not the season for start-ups, news is rather thin, with the exception perhaps of the GoPro IPO. I also use this blog to talk from time to time about street art and in particular of Space Invader. I also found an indirect way to discover a city, physically or virtually, is to start looking for these ephemeral works.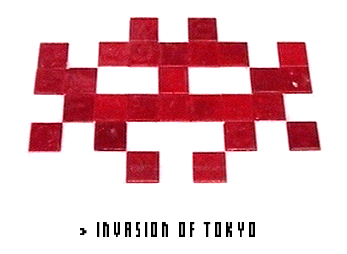 Japan has always been an attracting place for me, so I became interested in what the artist has done there. There are dozens of photographs online, some maps, so I made ​​my own synthetic work in pdf format. [Other examples of SI fans in Tokyo include Nalice_Malice or True2death.]
Here is an updated version (May 2015) of my pdf file with more images.
I still have to make the actual discovery … Latest topic, Invader has launched its application for smart phone, Flash Invaders. It is perhaps this slight argument that will change my device!