I could have said: Celebrating a (too rare) European IPO. Molecular Partners is a spin-off from the University of Zurich, founded by Professeur Andreas Plückthun, Christian Zahnd, Michael Stumpp, Patrik Forrer, Kaspar Binz and Martin Kawe in 2004. It was funded by private investors: a first round of CHF18.5M in 2007 and a second round of CHF38M in 2009. Molecular has also signed a number of agreements with pharmaceutical companies, which explains the high income for a biotech start-up. The University of Zurich is also a shareholder thanks to a license agreement signed in 2004, through which it also receives royalties.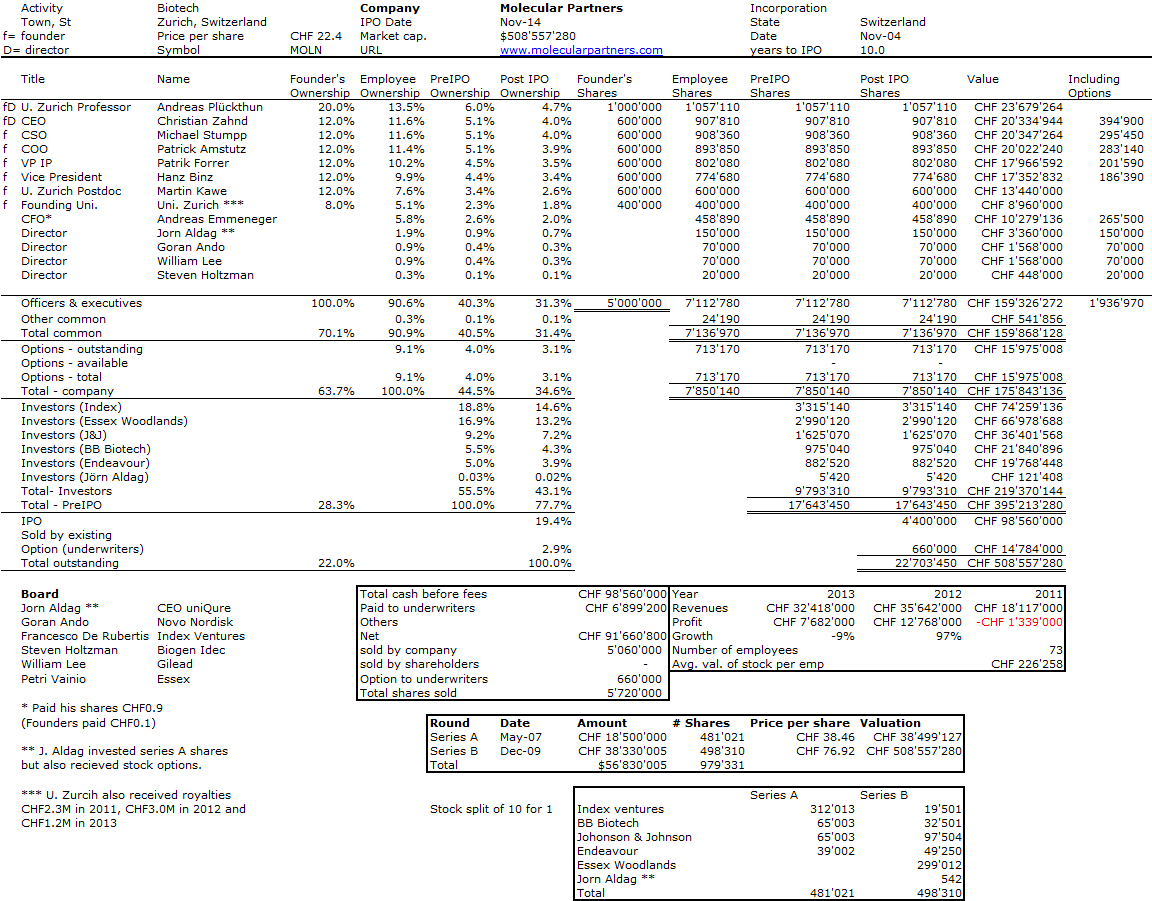 click image to enlarge
I think it is interesting to illustrate the evolution of its ownership trhough the financing rounds, including the IPO that has brought about a hundred million to Molecular.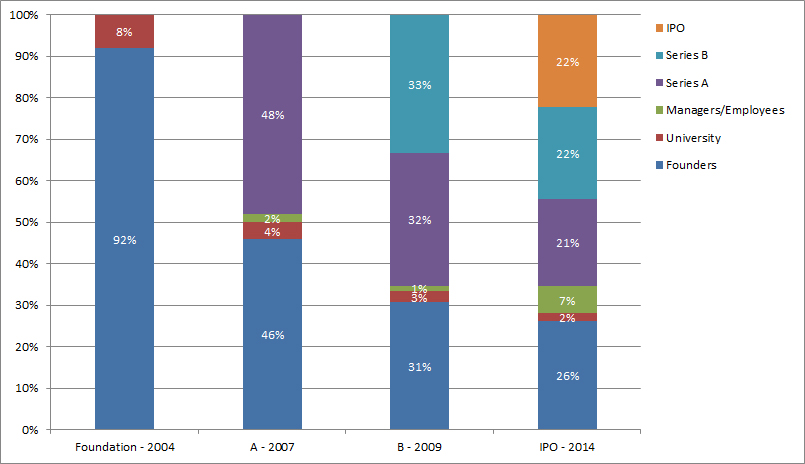 click image to enlarge
I also like to mention the age of the founders. The IPO document provides data and I "guesses" the others from the academic career (based on a age of 18 at university entrance…) It gives an average of 33 with a range of 20 years between the extremes. I know that money is a taboo; Europeans do not like to disclose their wealth, which remains highly theoretical, because one does not sell shares in a biotech as easyly as a Facebook employee… But it seems to me important to celebrate the success of founders and their investors … Congratulations to all!