There are not many weeks, not to say days when you cannot read something new about CRISPR. I have to admit I do not know much about it given my total incompetence in health related matters. But when I heard there was a battle around intellectual property between universities (see Bitter fight over CRISPR patent heats up for example) and that start-ups were already entering the field, to the point that one was already public and another one filing to be, my interest was aroused… So I had a look at 3 of the more visible companies, and you know what… I could build their cap. tables… here they are:
– Editas Medicine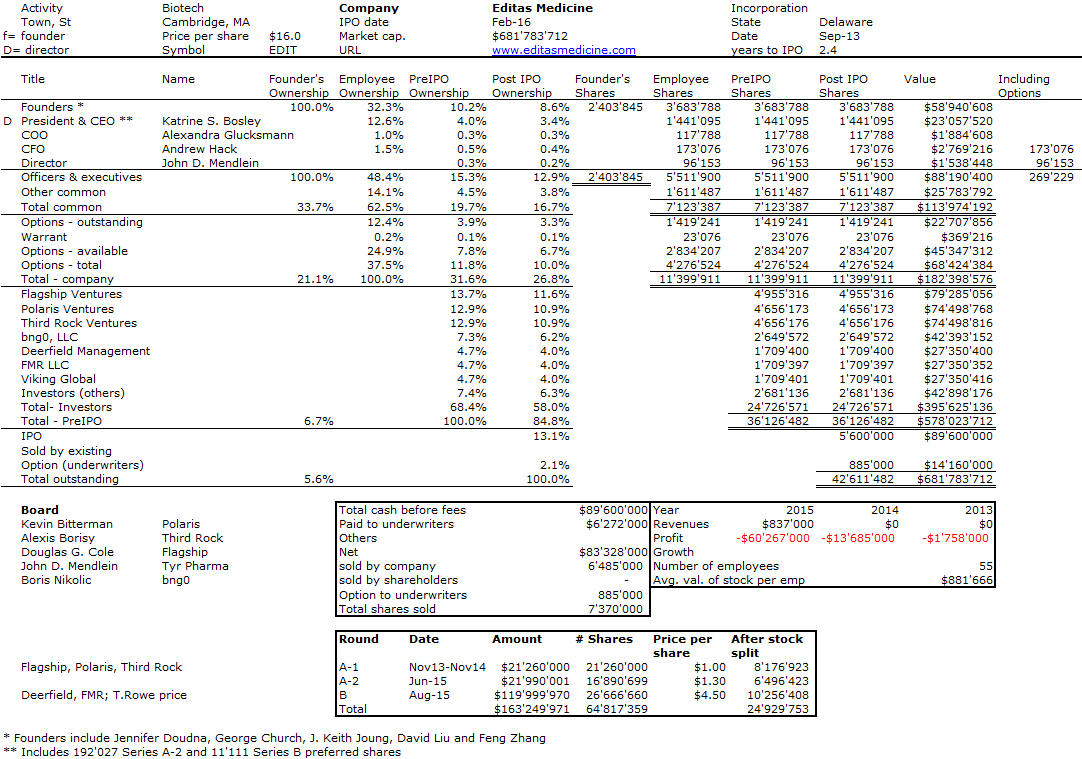 – Intellia Therapeutics

– Crispr Therapeutics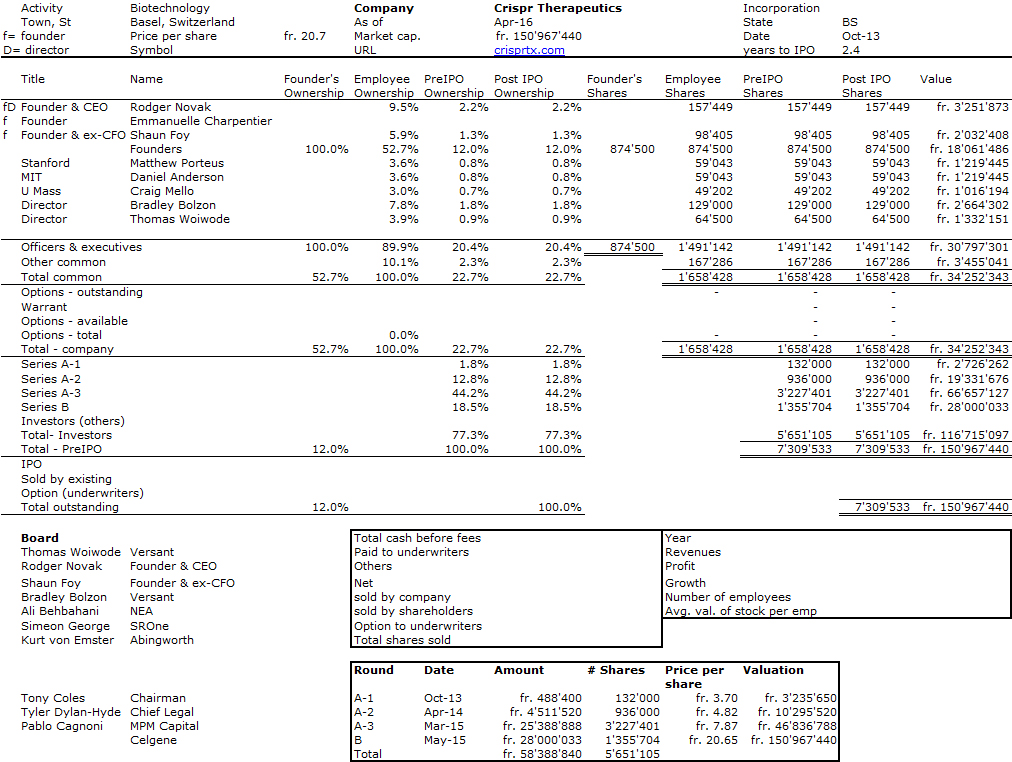 What is worth noticing, at least for me? They are young companies (less than 3 years old. they have raised a lot of money, at least $50M. They have very reputable investors: Polaris, Third Rock & Flagship for Editas; Atlas & Orbimed for Intellia; and Versant, NEA, Abingworth & SROne for Crispr Therapeutics. the founders are alreday quite diluted as they all less own than 15% as a group in each. Additional comments welcome!