Twenty years ago, I entered the VC and startup world. What an anniversary! It was fun and exciting. I would have forgotten it if I did not have a lunch two days ago with people from Logitech. When we talked about Logitech offices in Silicon Valley, I told them I had a document from Businessweek which showed that Logitech was considered as Stanford's Progeny.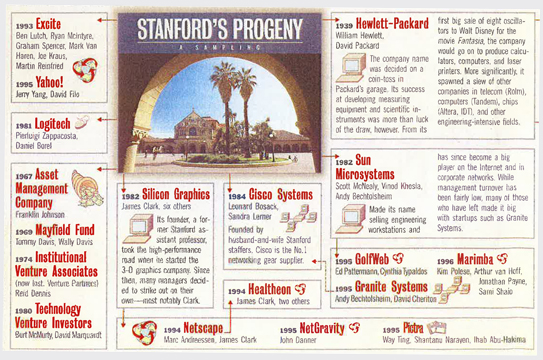 I had to find that document and it was fascinating to go through this 50+ page special issue of Businessweek dated August 18, 1997 and entitled: Silicon Valley, The People, the Deals, the Culture, The Future – How it really works. So let me go through it again.
First the cover. This is a nice little quizz. How many people do you recognize? The answer is at the end of the post.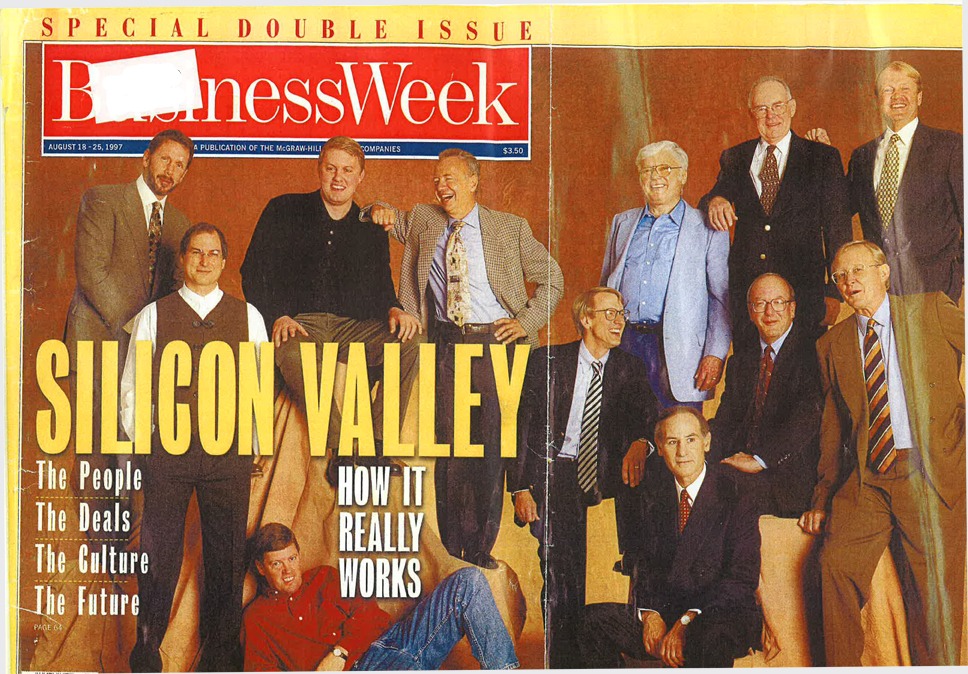 Second, the table of content. It could be the same today. So things have not changed so much. For example, the migrant factor; the craziness of the area, because of cost, stress; and the invisibility of women, this "subtle sexism every day".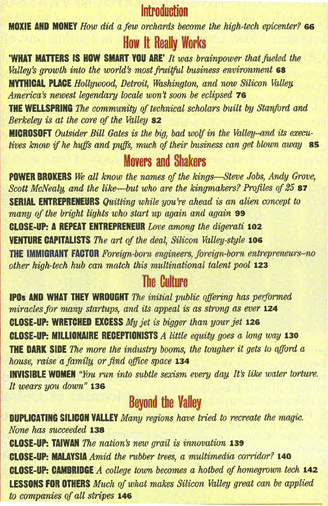 Third, the recurrent question of why the efforts to duplicate Silicon Valley have all failed…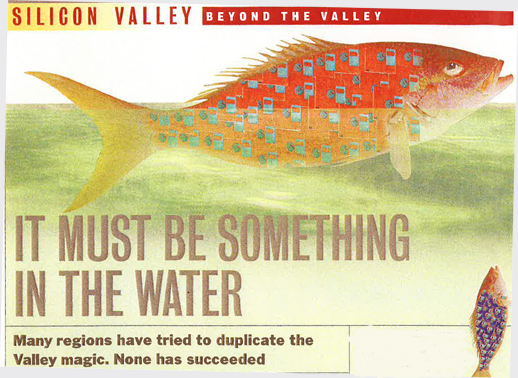 There are the classical arguments: local governments offer tax incentives or small investments but have no hand in inventing or commercializing technology. And there is an interesting piece: Even private efforts to clone the Valley have fallen flat. Terman, the father of Silicon Valley, was hired in the 1960s to recreate the magic in New Jersey and Texas. He focused on establishing strong research institutions, like Stanford, that could provide a petri dish for bright ideas. But Terman was hired by large organizations, including Bell Labs and Texas Instruments Inc., and few company men were willing to chance a startup. 'He failed, in part, because he overestimated the importance of academia and in part because he was hired by large companies with no entrepreneurial traditions.'
Finally, what are the lessons learnt? Well known and still valid today…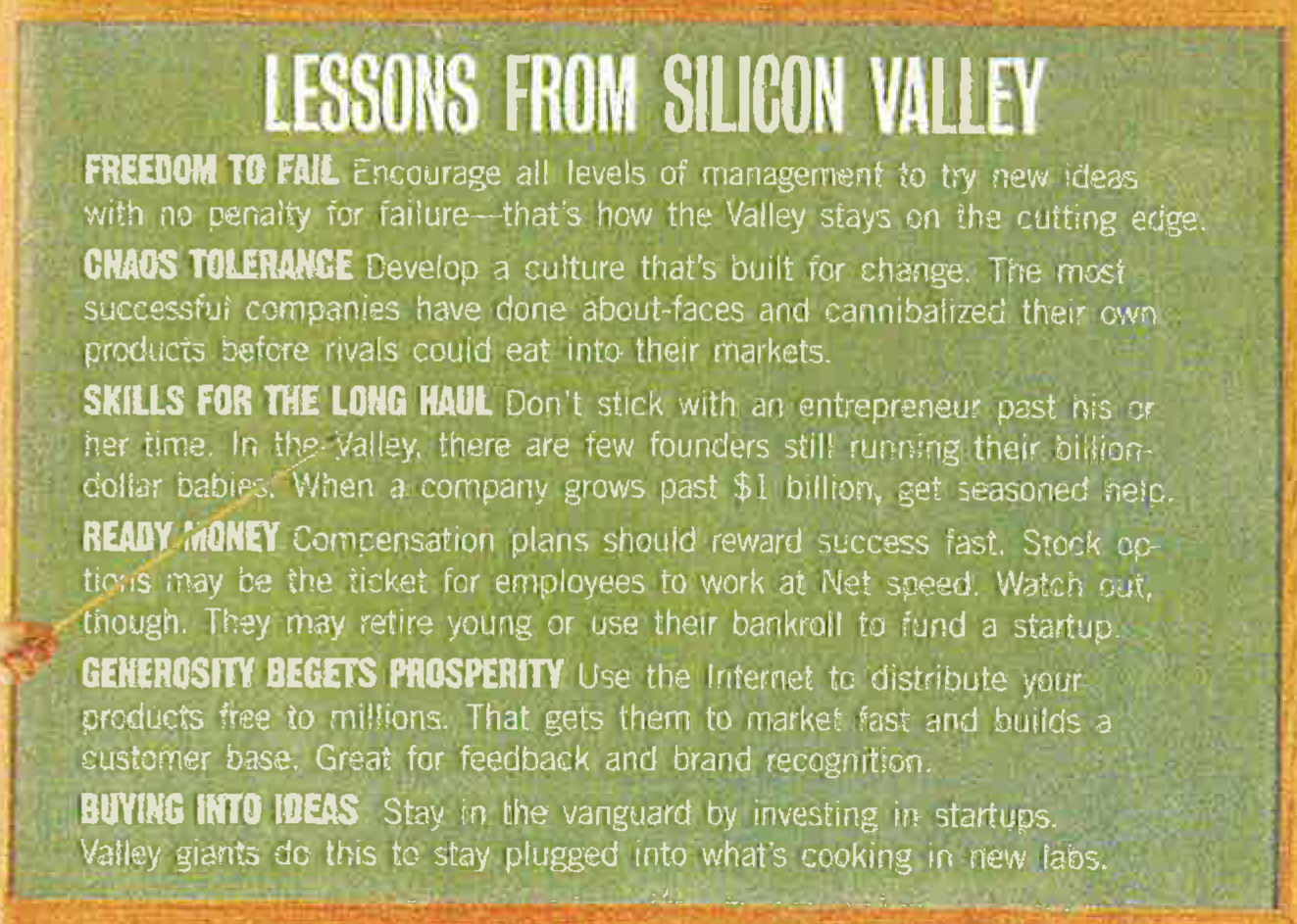 If you want the pdf, just ask me. This would be a private gift. Whereas putting the full document onlien would be copyrigth infrigement…
Answer to the quizz: A dozen of the Valley's brightest stars: (top row, left to right) Larry Ellison, Oracle; Marc Andreessen, Netscape; Andy Grove, Intel; Al Shugart, Seagate Technology; Gordon Moore, Intel; John Chambers, Cisco Systems (bottom row, left to right) Steve Jobs, Apple Computer, Pixar; Scott McNealy, Sun Microsystems; John Doerr, Kleiner Perkins Caufield & Byers; Larry Sonsini, Wilson Sonsini Goodrich & Rosati; Lew Platt, Hewlett-Packard; Jim Clark, Netscape.