Interesting question as I have often claimed that there was a difference between US and European venture capitalist (VC), which had been also illustrated in the past by Tim Cruttenden (see below).
CB Insights, a leading firm analyzing data about start-ups, looked at the experience of VCs: Do Ex-Startup Founders Make The Best Venture Capitalists? The next figure illustrates their results and they additionally claim: "Of the 100 VCs, 38 founded or co-founded a company before becoming venture investors, while 62 did not. Six of CB Insights' top 10 investors haven't founded a company. That includes the top two: Benchmark's Bill Gurley and the recently retired Chris Sacca."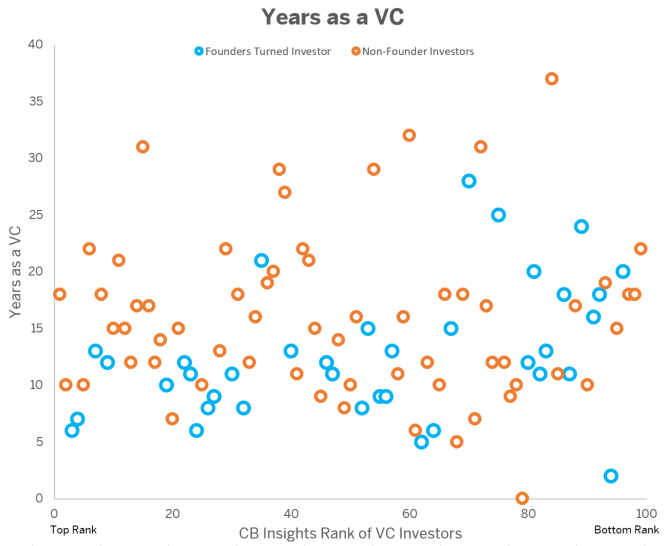 However interesting, I would have preferred a different analysis: how many had a direct experience in technology firms, whether in product / technology development or on the business sides such as sales or marketing compared to teh ones who were "only" consultants or bankers. This would be highly important as the value you bring t the board level may be entirely different. Look at what Tim Cruttenden explained in 2006.

Indeed Cruttenden says "entrepreneurs" too, but if we remember that Kleiner Perkins and Sequoia had a lot of managers more than entrepreneurs then, we might have obtained another measure of what makes a good VC…