It's the 3rd book I read by Marcus du Sautoy. After the Music of Primes and Finding Moonshine: A Mathematician's Journey Through Symmetry, here is What we cannot know.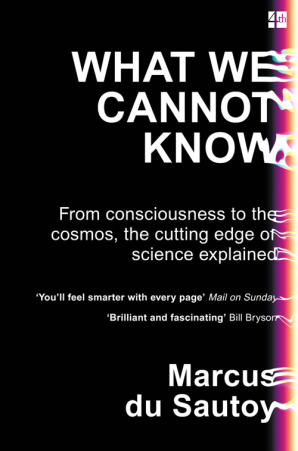 Seven frontiers of knowledge according to du Sautoy: Randomness and Chaos, Particle Physics and the Infinitely Small, Space and Quantum Physics, The Universe and the Infinitely Big, Time and Gravity, Consciousness, Mathematics.
To illustrate some of this, here are tww short extracts:
Du Sautoy asks, what is the B. in Benoit B. Mandelbrot and the answer is Benoit B. Mandelbrot. Nice!
And quite nice too about the "purity of fields" by xkcd.com
If you love science(s) or mathematic(s), a clear must-read!