They may not be that many, but it is at least the 3rd French start-up going public in 2011, after Sequans and Envivio. Whereas these two ones went public on Nasdaq and NYSE, Mauna Kea Technologies went public in August on Paris Euronext. I did not anything about MKT until recently but I looked at their IPO prospectus.

A nice entrepreneurial story. Two founders, apparently friends before high school, launched MKT in 2000. Benjamin Abrat (MBA, a few years with Givaudan) and Sacha Loiseau (Ecole Polytechnique, PhD in astrophysics and a postdoc at Caltech) are the typical young entrepreneurs with not so much experience but probably a lot of mutual trust.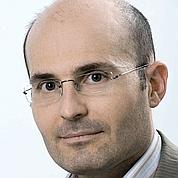 Not so common, in France at least, is the funding history:
– a seed round of €1.6M with the renowned French business angels: Marc Vasseur (Genset), Jérôme Chailloux (Ilog), Jean-Luc Nahon (Isdnet), Christophe Bach (Isdnet), Patrice Giami (Isdnet), Philippe Maes (Gemplus) and Daniel Legal (Gemplus)
– a 1st round in 2004, €5M
– a 2nd round in 2007, €20M
with a €50M IPO this year. here is my usual format for the equity history and structure.
In an interview (in French), Sacha Loiseau gives his views on what French PhDs are lacking:
"What do you think of the PhD training ?
S. L. : It brings autonomy and initiative, two important qualities for fundamental or applied research. However, the French system does not cover other important topics, which are essential to the business world: the customer, teamwork, market intelligence, intellectual property and technology transfer, as well as mastering the English language. The strong point is that, facing tough problems, PhD students learn how to find a solution, often alone. This is a great asset for companies which must always innovate, but it may not favor teamwork, openness to the world… Many PhD students, I think, are isolated and do not know what their competitors do."