I do not often talk about french start-ups, but after my recent blog on Parrot, it would be a mistake not to mention Deezer's latest financing round. If you do not know Deezer's music service, just try it!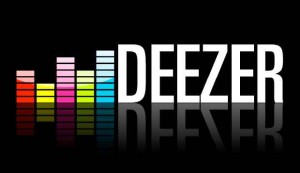 Deezer has been founded by two young French entrepreneurs (28 and 32 at the time of foundation), its seed investor was Xavier Niel, the famous founder of Free, and was backed by AGF Private Equity, DotCorp (the holding of the Pixmania founders) as well as Orange. It made a lot of buzz yesterday when it announced its new huge round with Access Industries, the owner of Warner Music. The beauty of private companies in France is that, though they are not public, you can find information of their shareholders thanks to Infogreffe, the French register of commerce. It will only cost you a few Euros. So… here is the cap. table I could build from the info I grabbed. Not fully accurate probably. I do not have the CEO or COO shares. And Access may buy more shares from existing shareholders (which may explain why the news mentions a $130M round and not €70M I have in the table).
Not a success story yet, but promising for sure!