Street Art is a strange combination of references to art of course, but also to sociology, politics and economy. It might be why I became interested in the phenomenon and mention it here, in a blog related to start-ups which are also a strange combination of creation, social policy and economy. Both reconsider the established world, the institutions. Street Art interferes with private property and invades places it is not allowed to touch in theory. Street Art revisits consumerism and capitalism in a very interesting manner. And in the end, it became a part of consumerism, capitalism and the established art world. In a way, it's exactly the same thing with start-ups. The successful ones become a part of the established economy. Also, both appeared without a clear objective. The computer, the Internet were nearly as useless as art in its first years. In the next picture, what does belong to advertising and what to art?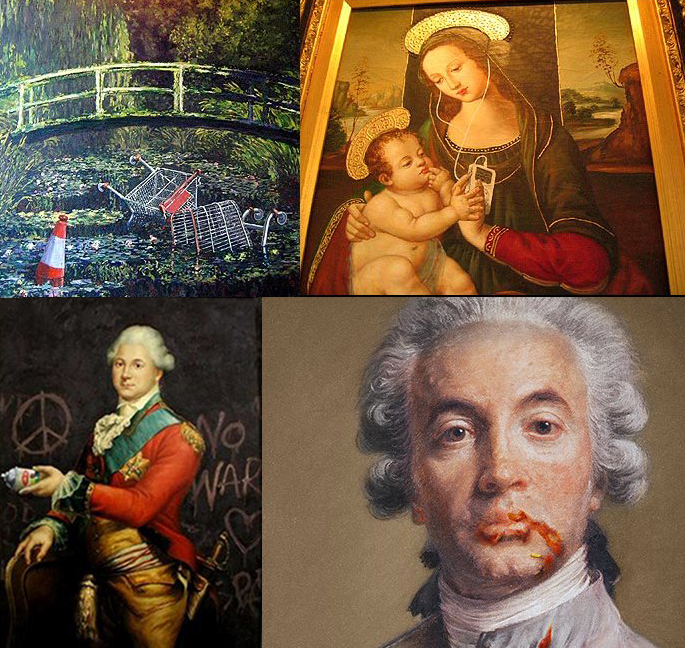 Whatever I continue my virtual and real visits to street artists with Space Invader in Grenoble in 1999. As you may imagine, there is not much left, but still a lot online! Attached is my pdf compilation of Space Invader Grenoble invasion.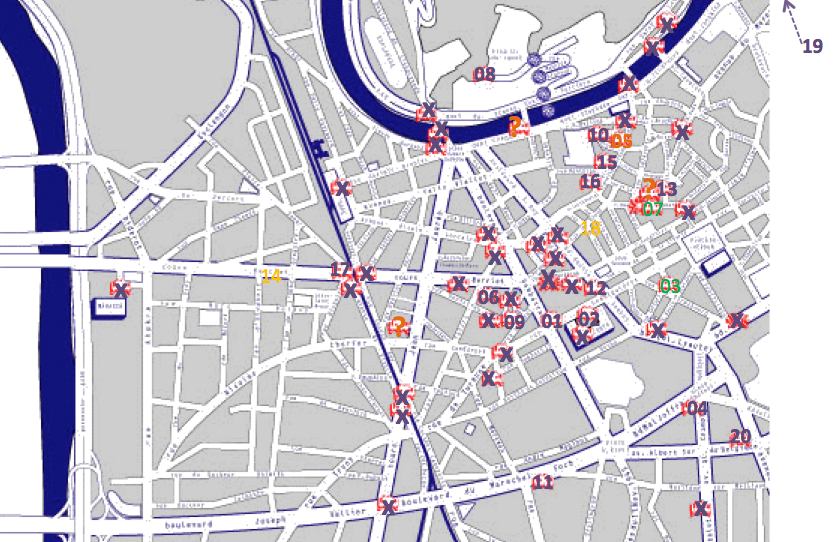 PS: You can find my compilations of Banksy in New York, the beautiful mosaic-mirrors of Pully and the invasions of Lausanne, Geneva, Bern, Basel, and Toyko under the tag Street Art.