Thanks to my friend Jean-Jacques for pointing to a nice historical article about the beginnings of Silicon Valley. According to The First Trillion-Dollar Startup,
"measured in today's dollars, we believe the firm [Fairchild] would qualify as the first trillion dollar startup in the world." I will let you read the other findings and will not relate again a story I mentioned in The fathers of Silicon Valley: the Traitorous Eight.
The authors show that Silicon Valley did not exist in 1957. No company active in semiconductor was based there as the East Coast was still the center of high-tech. But the founders of Fairchild are directly or indirectly responsible for 92 companies in Silicon Valley, today listed on Nasdaq or NYSE, worth over $2'000 billion and employing more than 800,000 people.
Here is a nice illustration of their study,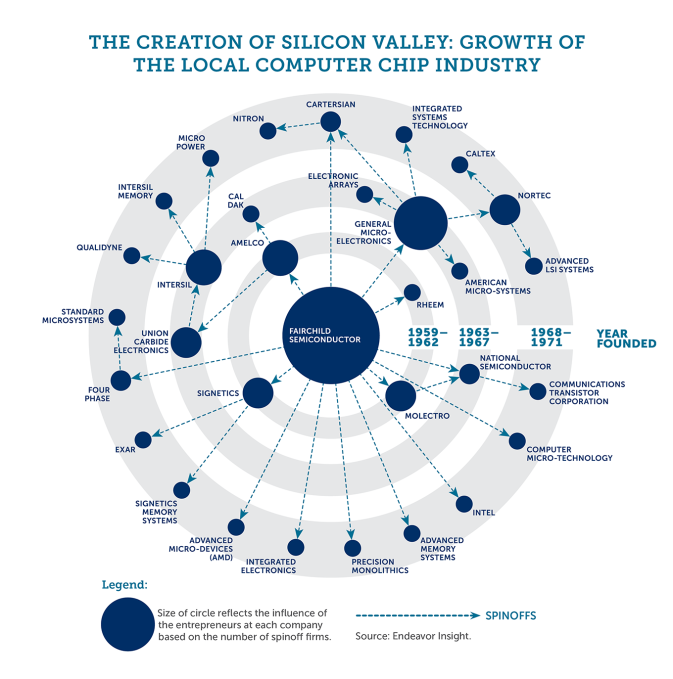 but I still love this one, a famous poster created by the author of the term Silicon Valley; I scanned it a few years ago,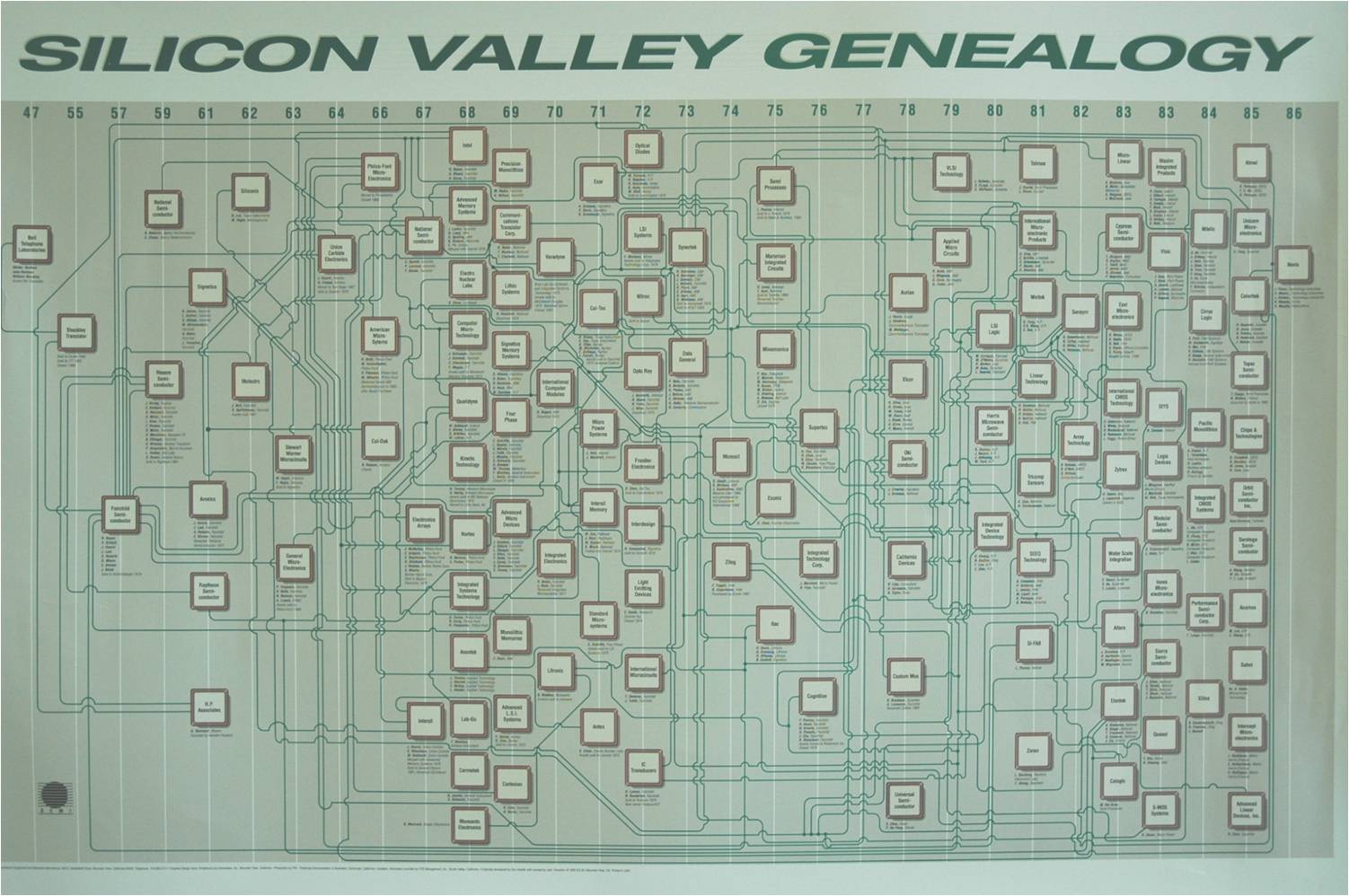 the image below is taken from the previous (left and halfway up – corresponding to 1957)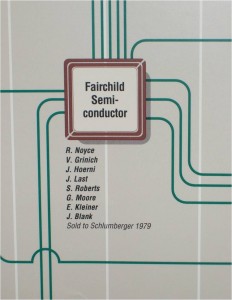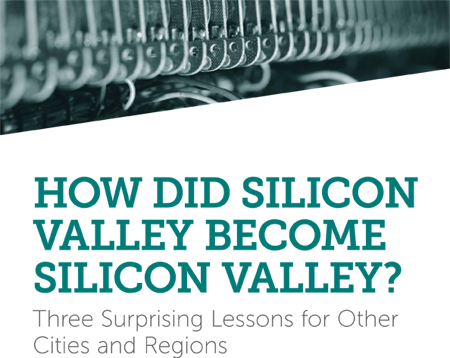 The full report can be downloaded in pdf format and I find interesting their 3 lessons:
1. Great companies can develop in unlikely and challenging places.
2. A few entrepreneurs can make a large impact.
3. There is a framework for success that leaders can accelerate: ambition, growth, commitment, reinvestment.