"Prediction is very difficult, especially about the future." attributed to Niels Bohr.
I was asked yesterday which startups I knew were the most promising, not to say the greatest. So I prefer to refer you to the quote above as I did not understand the potential of Google and Skype when I first heard of them. I am less shy of my lack of talent as this difficulty in predicting has been acknowledged by others.
Already in 2011, I had posted on the topic in The Missed Deals of Venture Capitalists. You should read the examples of Amazon and Starbucks by OVP.
So I did a little search and found again some more examples from again the antiportfolio of BVP (Bessemer Venture Partners) as well as from the book The Business of Venture Capital by Mahendra Ramsinghani. Enjoy!
First from the book The Business of Venture Capital on page 207: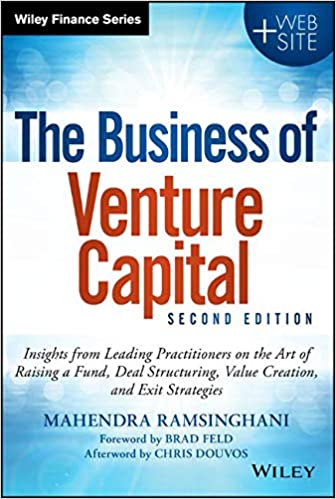 Legendary investor Warren Buffet admired Bob Noyce, cofounder of Fairchlid Semiconductor and Intel. Buffet and Noyce were fellow trustees at Grinnell College, but when presented, Buffet passed on Intel, one of the greatest investing opportunities of his life. Buffet seemed "comfortably antiquated" when it came to new technology companies and had a long-standing bias against technology investments.
Peter O. Crisp of Venrock adds his misses to the list: One "small company in Rochester, New York [came to us, and one of our junior guys] saw no future [for] this product… that company, Haloid, became Xerox." They also passed on Tandem, Compaq and Amgen.
ARCH Venture Partners missed Netscape – that little project Marc Andreessen started at the University of Chicago. An opportunity that, according to Steven Lazarus, would have been worth billions! "We just never knocked at the right door," he would say. Eventually, ARCH decided to hire full-time person to just keep tabs on technology coming out of the universities to "make certain we don't miss that door next time."
Deepak Kamra from Canaan Partners comments on his regrets: "Oh, God, I have too many … this gets me depressed. A friend of mine at Sun Microsystems called and asked me to meet with an engineer at Xerox PARC who had some ideas to design a chip and add some protocols to build what is now known as a router. The drivers of bandwidth and Web traffic were strong market indicators, and he was just looking for $100,000. I really don't do deals that small and told him lo raise some money from friends and family and come back when he had something to show" That engineer was the founder of Juniper Networks. He got his $100,000 from Vinod Khosla. Khosla, then with KPCB, added an IPO to his long list of winners. Juniper slipped out of Kamra's hands because it was too early.
And of course, those were frothy times when everyone was deluged with hundreds of opportunities each day.
KPCB missed an opportunity to invest in VMWare because the valuation was too high: a mistake, according to John Doerr.
Draper Fisher Jurvetson (DFJ) was initially willing but eventually passed on Facebook (ouch!), as the firm believed the valuation was too high at $100 million pre-money.
KPCB, not wanting to be left out of an opportunity like Facebook, invested $38 million alt a $52 billion valuation.
Tim Draper of DFJ, turned down Google "because we already had six search engines in our portfolio."
K. Ram Shriram almost missed his opportunity to invest in Google when he turned the founders away. "I told Sergey and Larry that the time for search engines had come and gone but I am happy to introduce you to all the others, who may want to buy your technology. But six months later, Ram Shriram, who had once turned Google down, now invested $500,000 as one of the first angel investors.
By the way Tim Draper's father Bill also missed Yahoo. You can check The Startup Game by Bill Draper.
Now some examples of the updated BVP antiportfolio:


AirBnB: Jeremy Levine met Brian Chesky in January 2010, the first $100K revenue month. Brian's $40M valuation ask was "crazy," but Jeremy was impressed and made a plan to reconnect in May. Unbeknownst to Jeremy, $100K in January became 200 in February and 300 in March. In April, Airbnb raised money at 1.5X the "crazy" price.
Facebook: Jeremy Levine spent a weekend at a corporate retreat in the summer of 2004 dodging persistent Harvard undergrad Eduardo Saverin's rabid pitch. Finally, cornered in a lunch line, Jeremy delivered some sage advice, "Kid, haven't you heard of Friendster? Move on. It's over!"
Atlassian: Byron Deeter flew straight to Atlassian in 2006 when he caught wind of a developer tool from Australia (of all places!). Notes from the meeting included "totally self-financed, started with a credit card" and "great business, but Scott & Mike don't ever want to be a public company." Years and countless meetings later, the first opportunity to invest emerged in 2010, but the $400m company valuation was thought to be a tad "rich." In 2015, Atlassian became the largest tech IPO in Australian history, and the shares we passed on are worth more than a billion dollars today.
Tesla: In 2006 Byron Deeter met the team and test-drove a roadster. He put a deposit on the car, but passed on the negative margin company telling his partners, "It's a win-win. I get a great car and some other VC pays for it!" The company passed $30B in market cap in 2014. Byron paid full price for his Model X.
eBay: David Cowan passed on the Series A round. Rookie team, regulatory nightmare, and, 4 years later, a $1.5 billion acquisition by eBay.
But one of the nicest stories I had heard of is Nolan Bushnell, founder and CEO of Atari, declining Apple… I heard of it through (absolute must-watch) Something Ventured. More here How Atari's Nolan Bushnell turned down Steve Jobs' offer of a third of Apple at $50,000.