I seldom talk about litterature on this blog. It happened a couple of times when there were some links to startups, entrepreneurship, innovation or even science and mathematics. It happened with my beloved Hopeful Monsters and it has some similarities with Cormac McCarthy's The Passenger.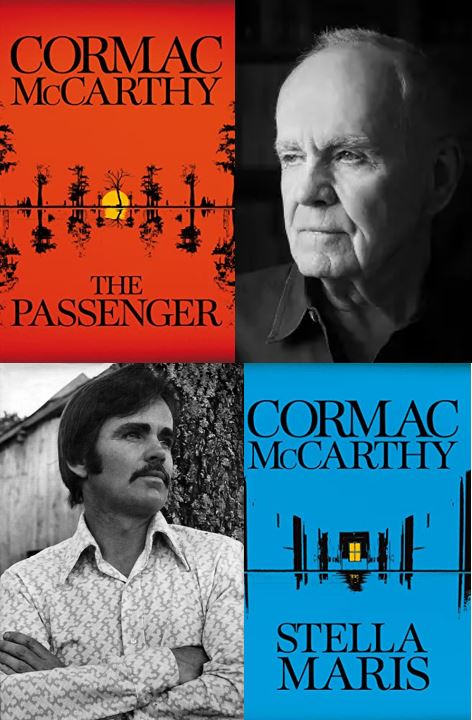 Cormac McCarthy is a great and rather famous author, you may have read or heard of The Road, No Country for Old Men or even lesser known, but still masterpiece Suttree.
I do not know if The Passenger is a masterpiece, and I have not begun its sister novel Stella Maris. But I love the story, its depth and beauty. At nearly 90-year old, McCarthy is just impressive again. Here is an excerpt that hopefully may push you to read further:
I work all the time. I just dont write that much of it down.
So what do you do? Just loll around and mull over the problems?
Yeah. Lolland mull. That's me.
Dreaming of equations to come. So why dont you write it down?
You really want to talk about this?
Sure.
All right. It's not just that I dont have to write things down. There's more to it than that. What you write down becomes fixed. It takes on the constraints of any tangible entity. It collapses into a reality estranged from the realm of its creation. It's a marker. A roadsign. You have stopped to get your bearings, but at a price. You'll never know where it might have gone if you'd left it alone to go there. In any conjecture you're always looking for weaknesses. But sometimes you have the sense that you should hold off. Be patient. Have a little faith. You really want to see what the conjecture itself is going to drag up out of the murk. I dont know how one does mathematics. I dont know that there is a way. The idea is always struggling against its own realization. Ideas come with an innate skepticism, they dont just go barreling ahead. And these doubts have their origin in the same world as the idea itself. And that's not something you really have access to. So the reservations that you yourself in your world of struggle bring to the table may actually be alien to the path of these emerging structures. Their own intrinsic doubts are steering-mechanisms while yours are more like brakes. Of course the idea is going to come to an end anyway. Once a mathematical conjecture is formalized into a theory it may have a certain luster to it but with rare exceptions you can no longer entertain the illusion that it holds some deep, insight into the core of reality. It has in fact begun to look like a tool.
Jesus.
Yeah, well.
You talk about your arithmetic exercises as if they had minds of their own.
I know.
Is that what you think?
No. It's just hard not to.
Why arent you going back to school?
I told you. I dont have time to. l've got too much to do. I've applied for a fellowship in France. I'm waiting to hear.
Crikey. For real?
I dont know what's going to happen. l'm not sure that I want to. Know. If I could plan my life I wouldnt want to live it. I probably dont want to live it anyway. I know that the characters in the story can be either real or imaginary and that after they are all dead it wont make any difference. If imaginary beings die an imaginary death they will be dead nonetheless. You think that you can create a history of what has been. Present artifacts. A clutch of letters. A sachet in a dressingtable drawer. But that's not what's at the heart of the tale. The problem is that what drives the tale will not survive the tale. As the room dims and the sound of voices fades you understand that the world and all in it will soon cease to be. You believe that it will begin again. You point to other lives. But their world was never yours.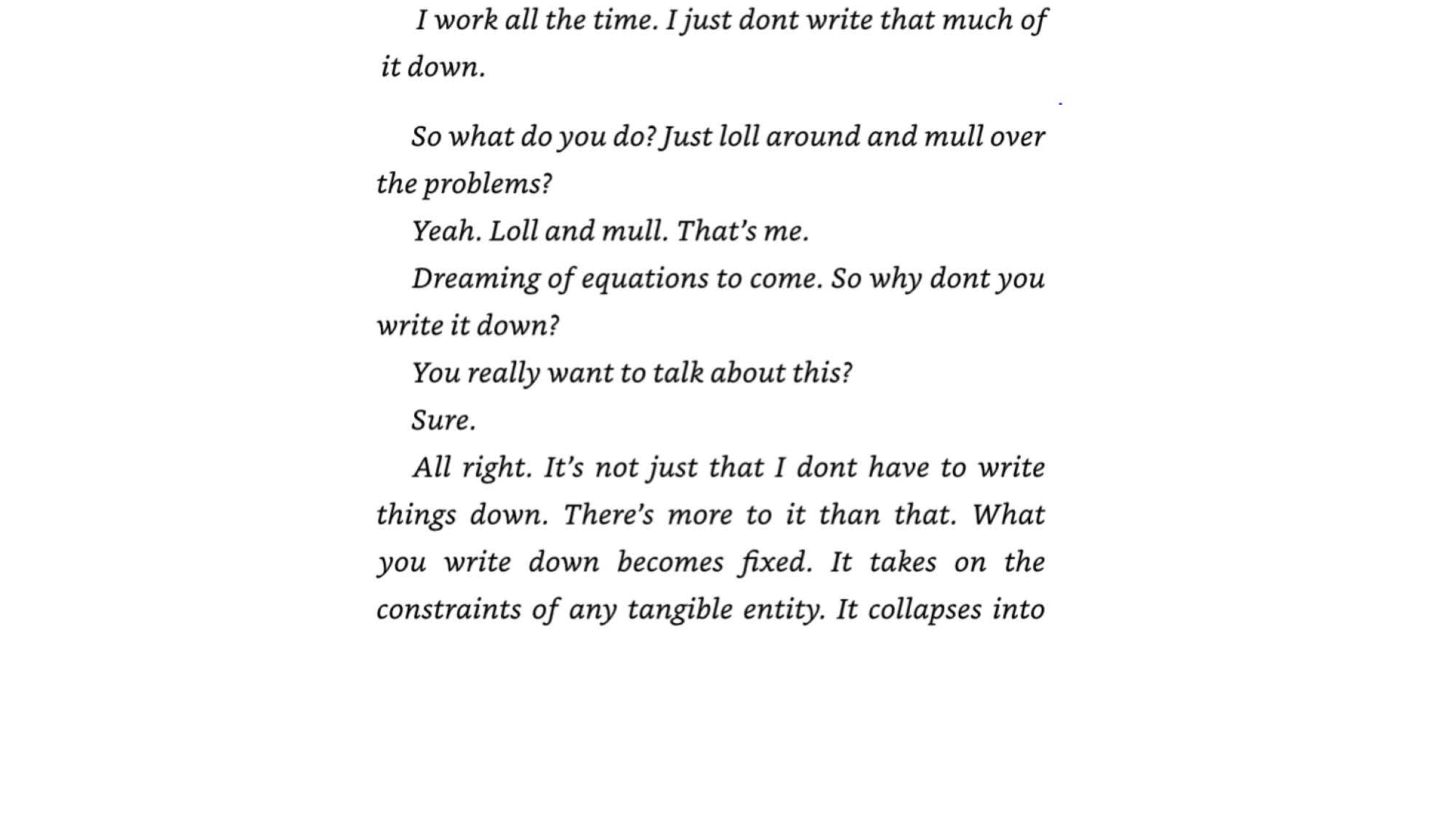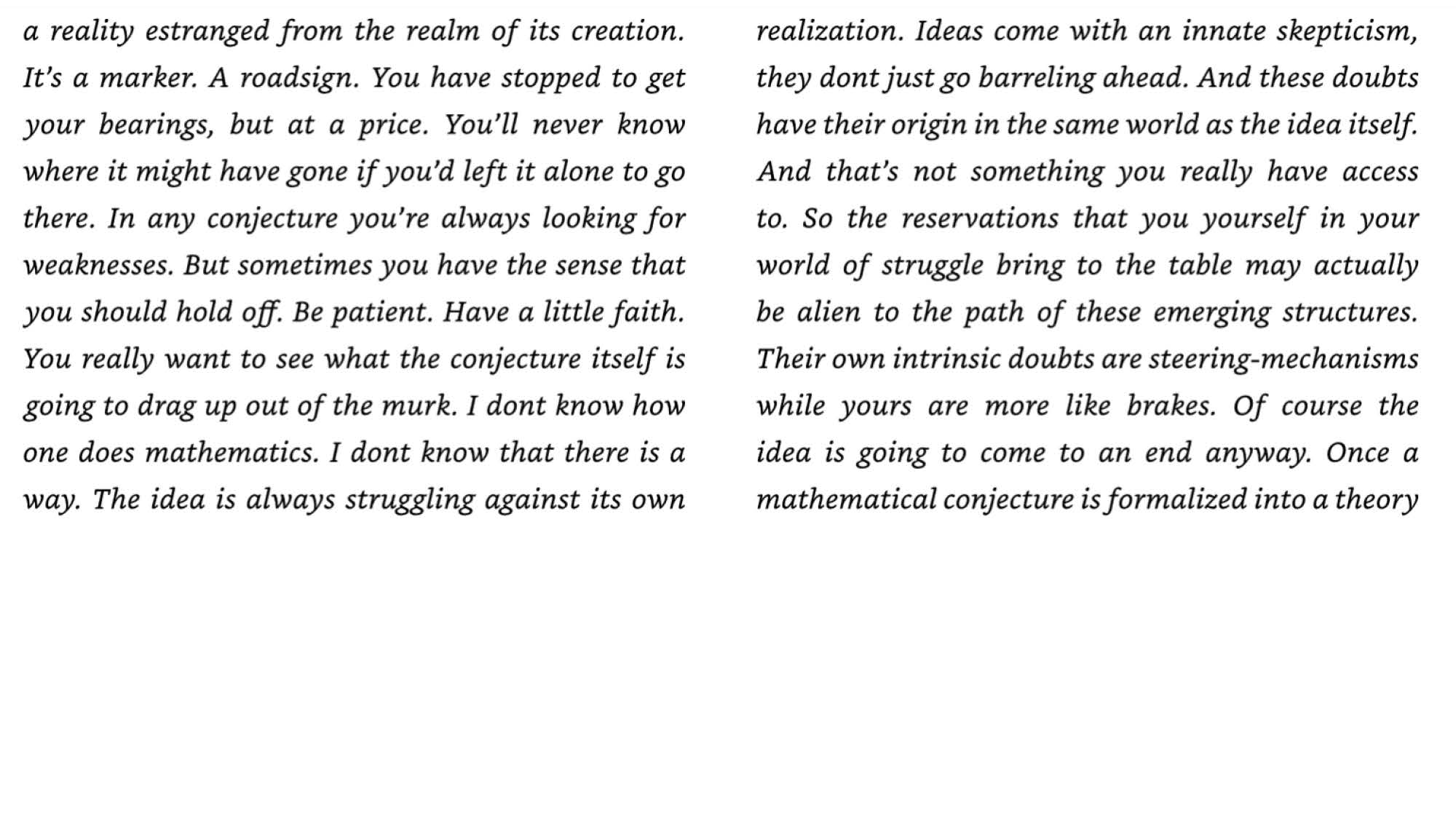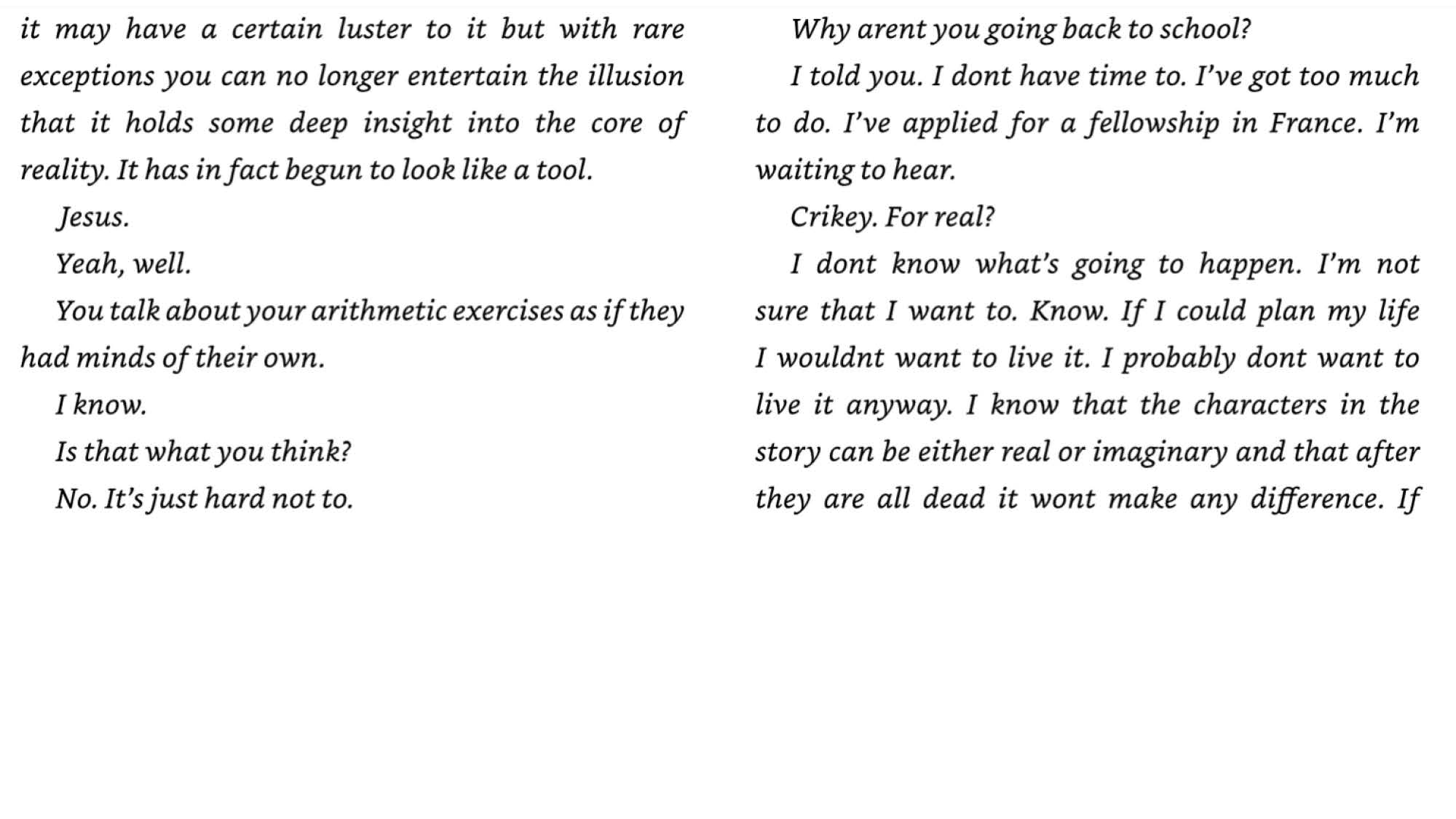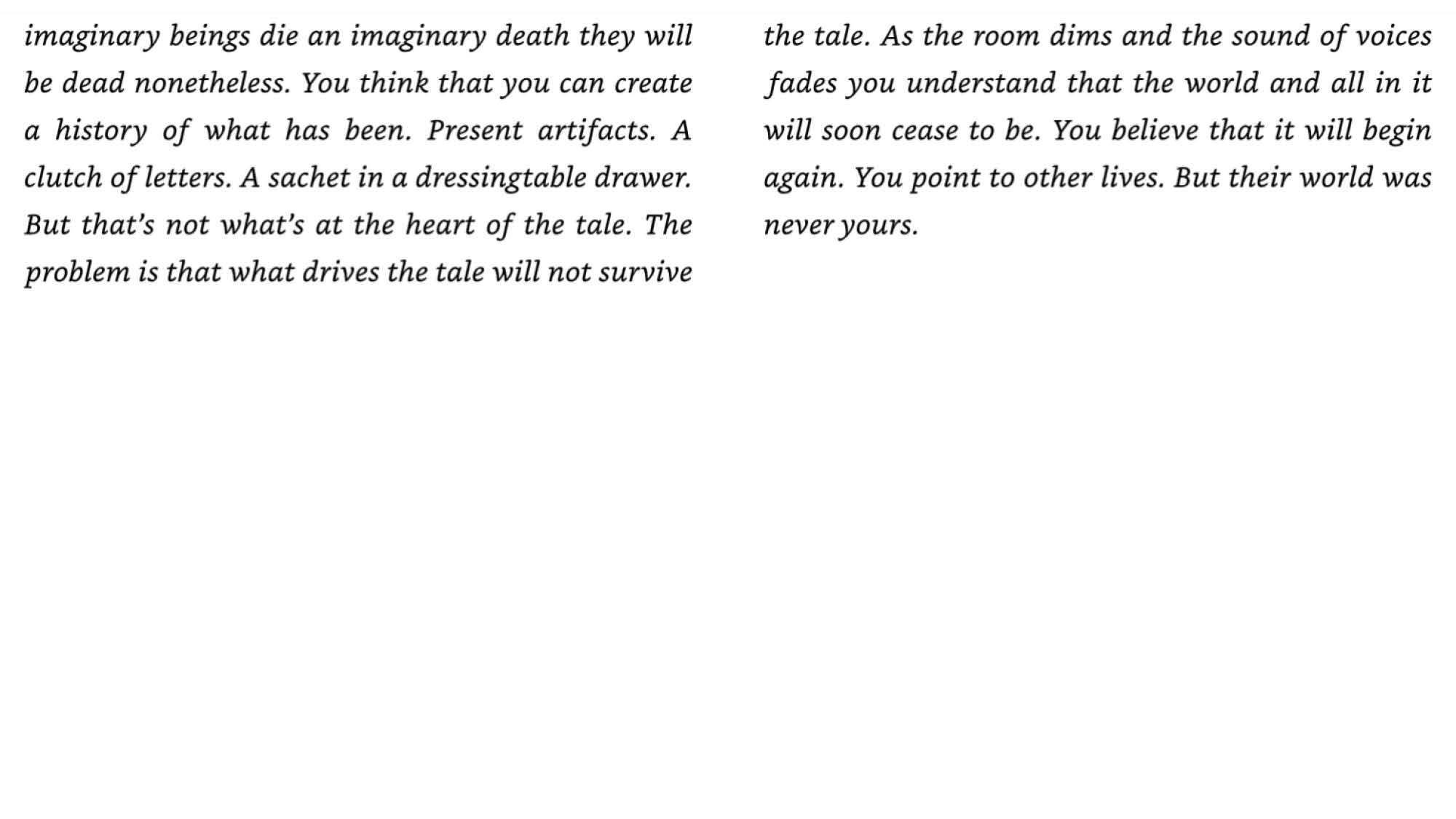 Ifyou are still non convinced, here is an analyis from the New Yorker, dated December 2022 : Cormac McCarthy Peers Into the Abyss. The eighty-nine-year-old novelist has long dealt with apocalyptic themes. But a pair of novels about ill-starred mathematicians takes him down a different road.