Eureka! After my previous episodes on KP's first fund (episode 2 and episode 1), I got more.
A few days ago, I received an "old" book, The New Venturers: Inside the high stakes word of venture capital by John G. Wilson (Addison-Wesley, 1985). This is a great book about the early history of venture capital and Wilson had many interesting data. Chapter 5 "The New Entrepreneurs" is about Kleiner Perkins and Wilson publishes there KP's first fund portfolio and performance. The data are consistent with Golis' data in my previous post but still different…

Unfortunately Wilson does not mention his sources and when I asked Perkins again about these, he answered: "Each name rings true in my memory, but I have no idea if the numbers are accurate.   I think John Wilson got his hands on one or our reports  to the Limited Partners—not directly from us.  It's probably all correct."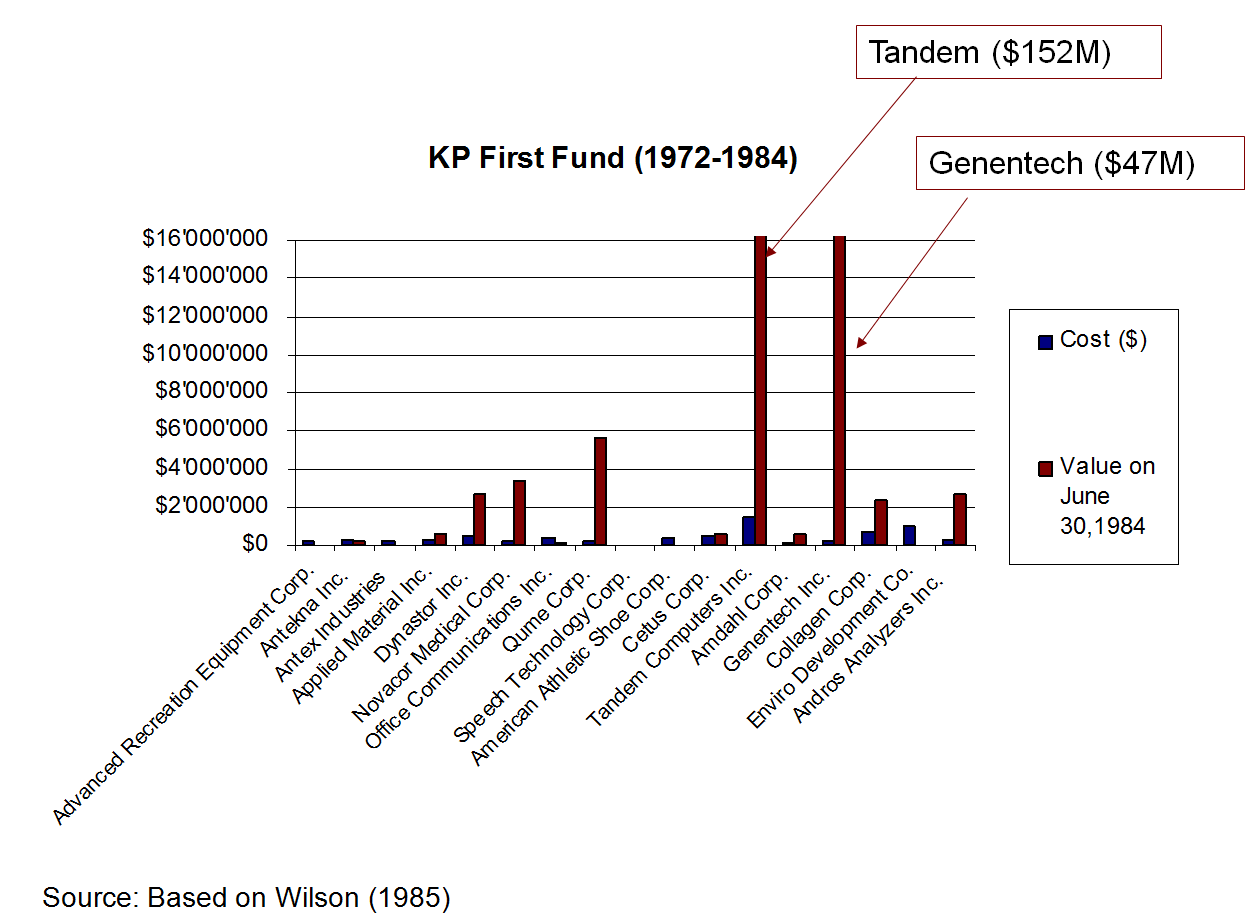 If anyone can help me knowing more, i.e. access to KP's LPs (Wilmington Securities for example) or to John Wilson… there might be an episode 4!