Thanks to a conversation with an EPFL colleague, I was recently reminded the early history of Silicon Valley. I knew about Shockley, Fairchild and the Traitorous Eight. I did not know Shockley had been funded by Beckman (thanks Andrea :-)), that was the point of the recent conversation.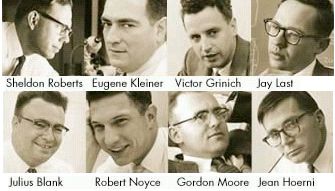 What is interesting is to have a look at the Traitorous 8 also. Their history (cf Wikipédia) is well-known, what may be less known is their background.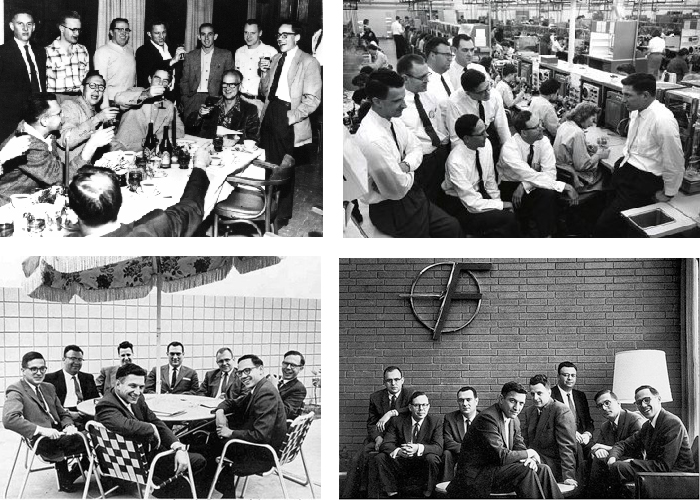 The next table gives the origin, education and age of the 8 traitors, the 8 engineers who left Shockley labs to found Fairchild Semiconductor in 1957 (click on it to enlarge).

They can be considered as the real fathers of Silicon Valley. The famous poster entitled Silicon Valley Genealogy is certainly a convincing illustration of it as well as their Post-Fairchild activities.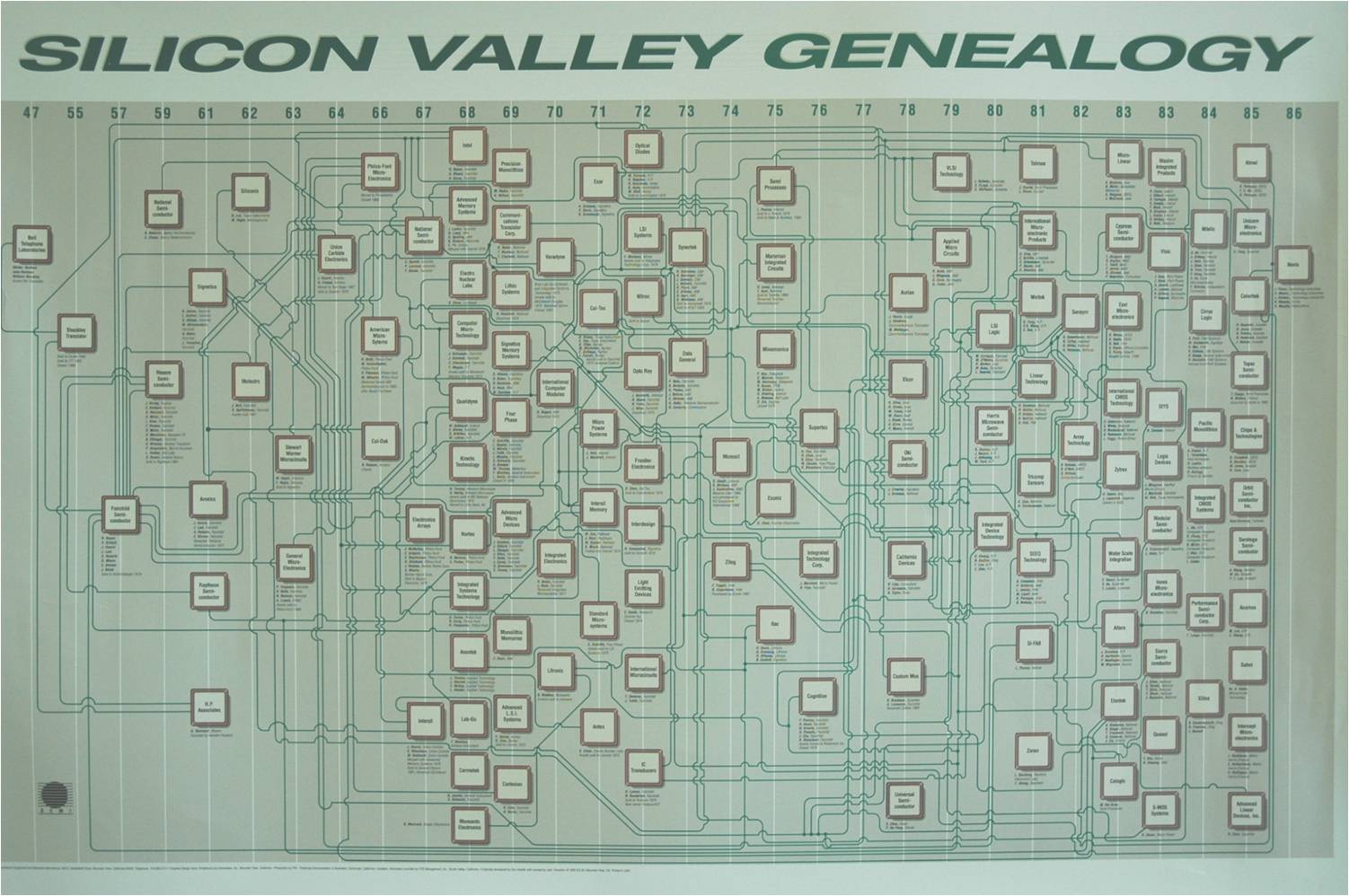 The next image is extracted from the one above (left, mid-height level, corresponding to 1957).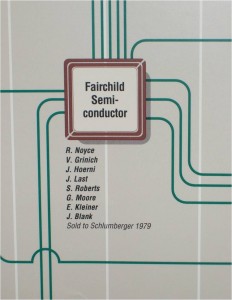 A few comments:
– 5 were educated on the East Coast, 2 on the West Coast and 1 in Europe.
– Indeed, three were from Europe.
– 6 had a PhD (3 from MIT), all had a bachelor.
– They were between 28 and 34-year old in 1957.