I had heard about Supercell first last year, then again two weeks ago, and then again yesterday. Each time, it's when I interacted with Finnish people, who were right to be proud of their new jewel! Supercell is the latest Finnish, therefore European success story. I had mentioned Neolane (because of its $600M acquisition by Adobe) then Criteo (which just filed to go public on Nasdaq) earlier this year, both are French and software companies. Supercell is the third high-profile start-up making the news in 2013. It is developing games just like Rovio or Mojang, two other Scandinavian start-ups.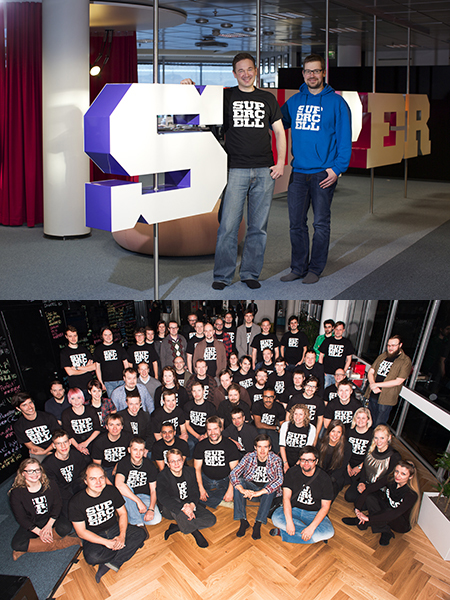 Supercell has a meteoritic history: founded in 2010, it raised $12M in 2011, $120M 6 months ago and Softbank just acquired the majority of the company this month for $1.5B. More with my usual cap. table below. (In fact the reason I was told about the Softbank deal is because my Finnish friend had liked my new update of cap. tables data on Slideshare!)
Supercell is not so much interesting for the transactions than for its unusual (for Europe) history. It was founded by serial Finnish entrepreneurs. They have an interesting organization: people work in small teams, typically 5 people, called cells therefore the name Supercell. (This reminds me of similar structures at Apple and Google). They are very demanding with the game quality so that they launch a very small number of their developments. They celebrate failure (a stopped development) with Champagne where as they celebrate a launch with beer!
They revenues and profits are also meteoritic; just have a look at the revenue table below. Interestinggly enough Mojang is similar. "The success has turned Mojang into an overnight sensation in a matter of a few years, pulling in $90 million in profit last year on $235 million in revenue."