I will always remember the day when one of my former bosses told me I should focus on (watching, making) videos rather than (reading, writing) books. I am a book person so I will probably not follow his advice ! Still from time to time I discover movies about High-tech innovation and entrepreneurship, start-ups.
Halt and Catch Fire is not precisely about start-ups, it is not a documentary, it is not a movie. It is a TV series that is certainly more serious (and less fun) than HBO's Silicon Valley. It is an interesting accident that I began watching it while reading Isaacson's the Innovators. Both talk about the early days of Personal Computers in a (rather) dramatic manner.
I am still in the beginning of Season 1 so my comments come as much from what I read as from what I saw! Halt and Catch Fire takes place in Texas (not in Silicon Valley), in an established company, Cardiff Electric (not a start-up) where three individuals who should probably have never met, a sales man, an engineer and a geek (not entrepreneurs) will try to prove to the world that they can change it. So why Texas? According to French Wikipedia: "Season 1 (which takes place in 1983-198) is inspired by the creation of Compaq launched in 1982 to develop the first IBM-compatible portable PC. Compaq engineers had to reverse engineer by disassembling the IBM BIOS to make a compatible version rewritten by people who had never seen the IBM BIOS in order not to violate copyrights." (My Compaq cap. table below.)
I should credit Marc Andreessen for helping me discovering this new AMC TV series. In a long portrait by the New Yorker, the Netscape founder mentions the series: "He pushed a button to unroll the wall screen, then called up Apple TV. We were going to watch the final two episodes of the first season of the AMC drama "Halt and Catch Fire," about a fictional company called Cardiff, which enters the personal-computer wars of the early eighties. The show's resonance for Andreessen was plain. In 1983, he said, "I was twelve, and I didn't know anything about startups or venture capital, but I knew all the products." He used the school library's Radio Shack TRS-80 to build a calculator for math homework." […] "The best scenes with Cameron were when she was alone in the basement, coding." I said I felt that she was the least satisfactory character: underwritten, inconsistent, lacking in plausible motivation. He smiled and replied, "Because she's the future."
According to Wikipedia's article about the series, "the show's title refers to computer machine code instruction HCF, the execution of which would cause the computer's central processing unit to stop working ("catch fire" was a humorous exaggeration)." It the series is not about entrepreneurship and start-ups so far, it is about rebellion, mutiny. There is a beautiful moment where one of the heroes convince his two colleagues to follow when they are about to stop. They are on quest.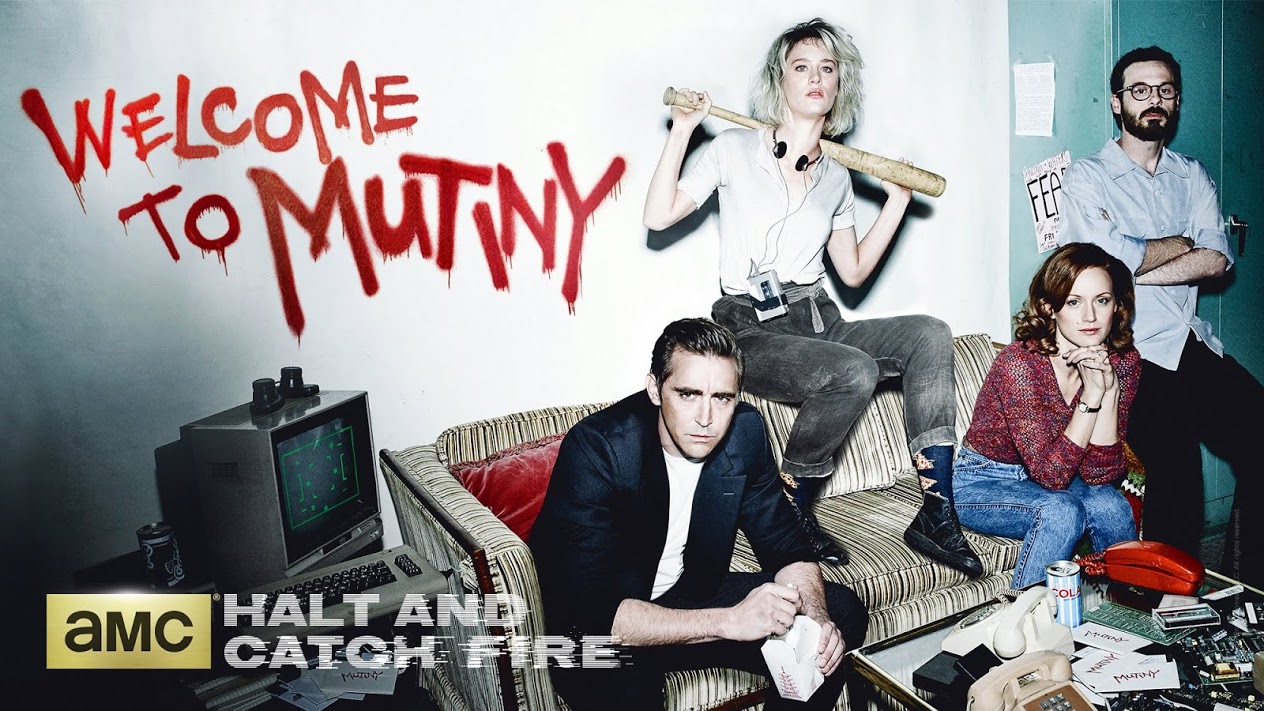 I haven't seen many movies and videos about my favorite topic so let me try and recapitulate:
– I began with Something Ventured, a documentary about the early days of Silicon Valley entrepreneurs and venture capitalists.
– The Startup Kids is another documentary about young (mostly) web entrepreneurs. Often very moving.
– HBO's Silicon Valley is funnier than HFC but maybe not as good. Only time will say.
– I saw The Social Network which seems to remain the best fiction movie about all this, but
– I have not seen the two movies about Steve Jobs. It's apparently not worth watching Jobs (2013) but I will probably try not to miss Steve Jobs (2015)
So as a conclusion, watch the trailer.
The Compaq Capitalization Table at IPO