After Deliveroo yesterday, here is Coursera's cap. table. It's #750 in my long list of startups (see here my most recent analysis – data about 700+ startups).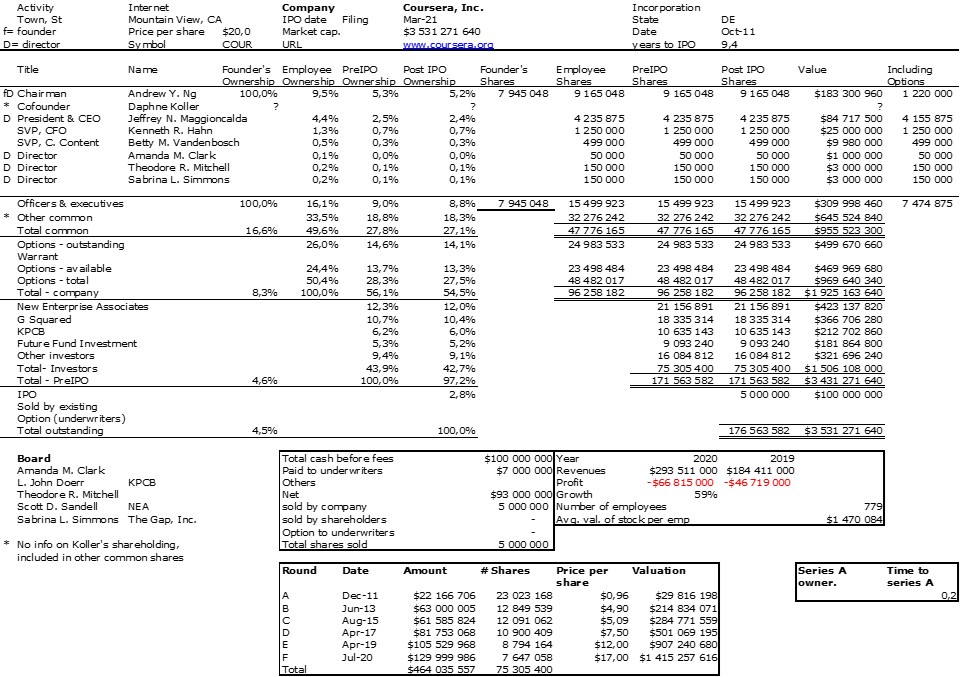 Coursera and Udacity are probably the most famous MOOCS companies and I could not be surprised if they contributed to create the edtech category. Coursera just filed to go public on Nasdaq so its numbers are available.
Revenues of $293M, with a loss of $66 million in 2020. A lot of venture capital since its foundation in 2011, $464M in total from Kleiner Perkins (and legendary partner John Doerr, and NEA.
Founded by two Stanford professors, specialists of artificial intelligence, Daphne Koller and Andrew Ng, age 43 and 34 at the time of foundation. They are not managing the company anymore. No information about Koller's shareholding probably because she owns less than 5% of the company and has no executive role.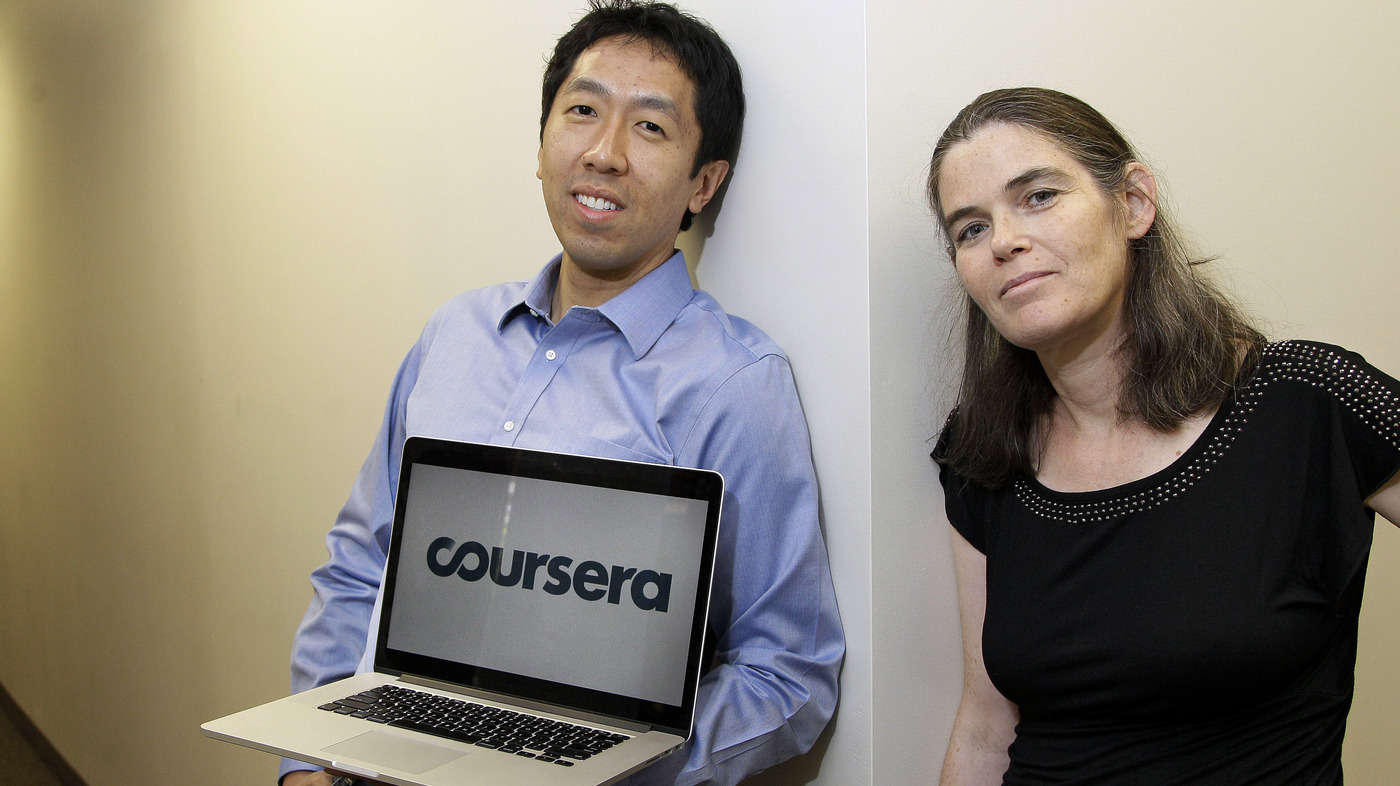 Coursera founders Andrew Ng and Daphne Koller are computer science professors at Stanford University
Source : NPR